First year preparing Thanksgiving in the new kitchen and it was a lot of fun. My crew is the same year after year—my hubs, his mom and my two stepsons for whom this is dinner #2 that day. So my choice is always make a (boring) size/appetite appropriate meal or do a proper T'giving and know I'm going to have an extra meal or 20. Guess which always wins
This year's feast: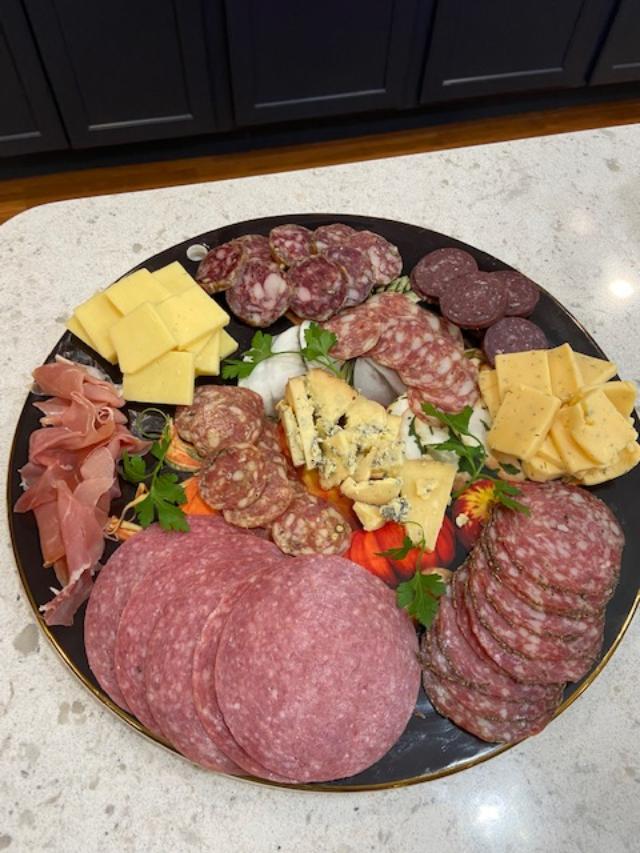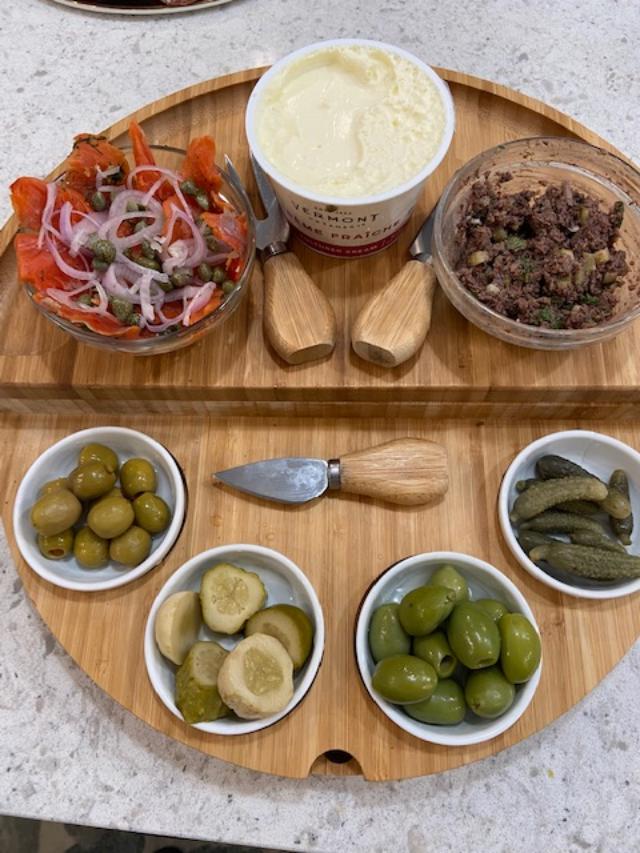 Afternoon grazing on a Charcuterie & cheese platter, homemade gin-cured gravlax, one turkey's worth of chopped liver, homemade pickles, etc.
The main event: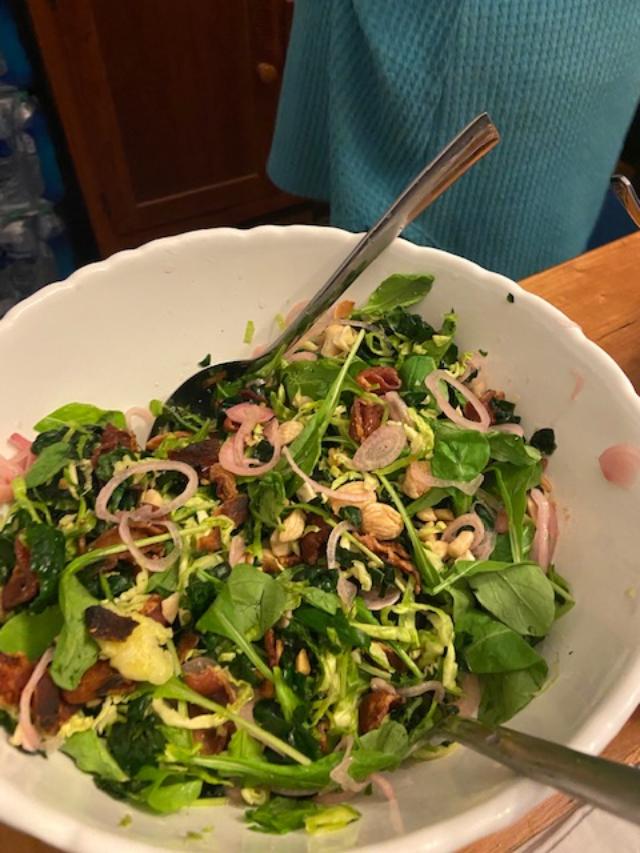 Shaved Brussels Sprout, Arugula & Lacinato Kale salad with bacon, Marcona almonds and lemon buttermilk dressing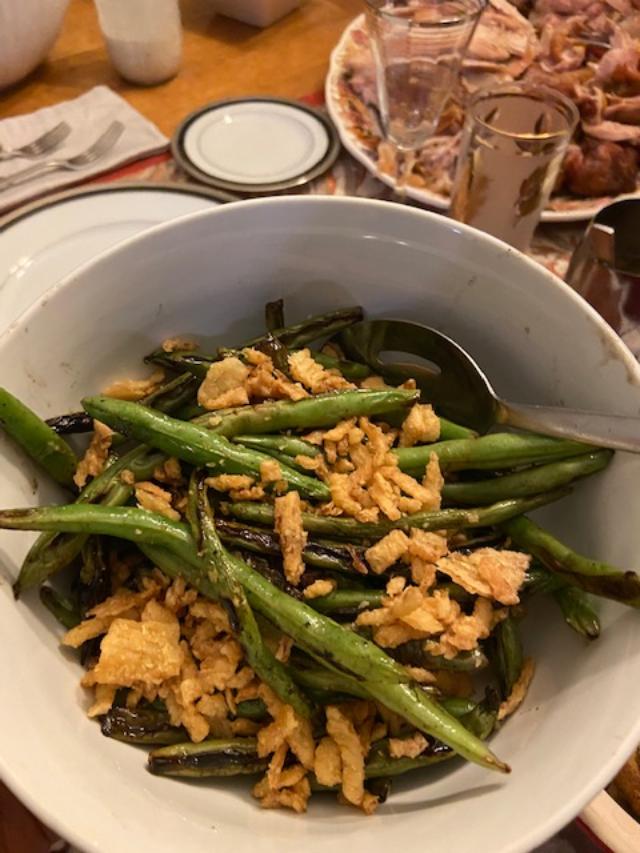 Charred Green beans with crispy Prosciutto & Onions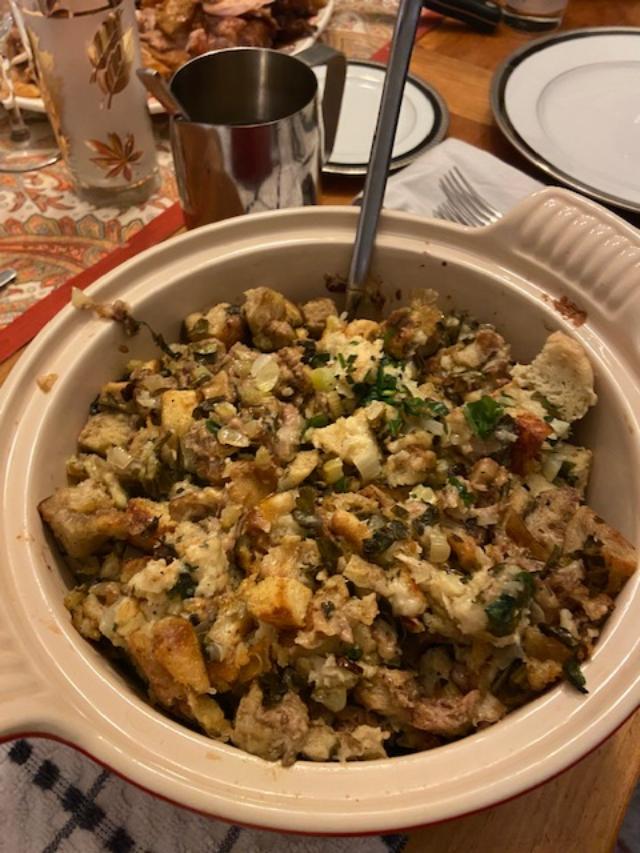 My mom's Stuffing recipe (and, yes, I cooked few cups in the bird-sooo good)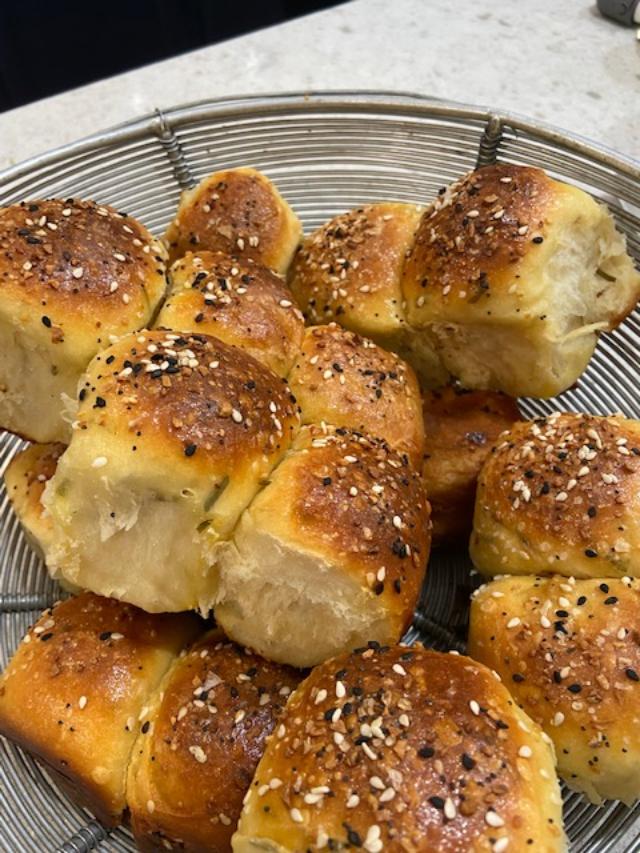 Sour cream & chive pull apart rolls—1st time making scratch rolls!!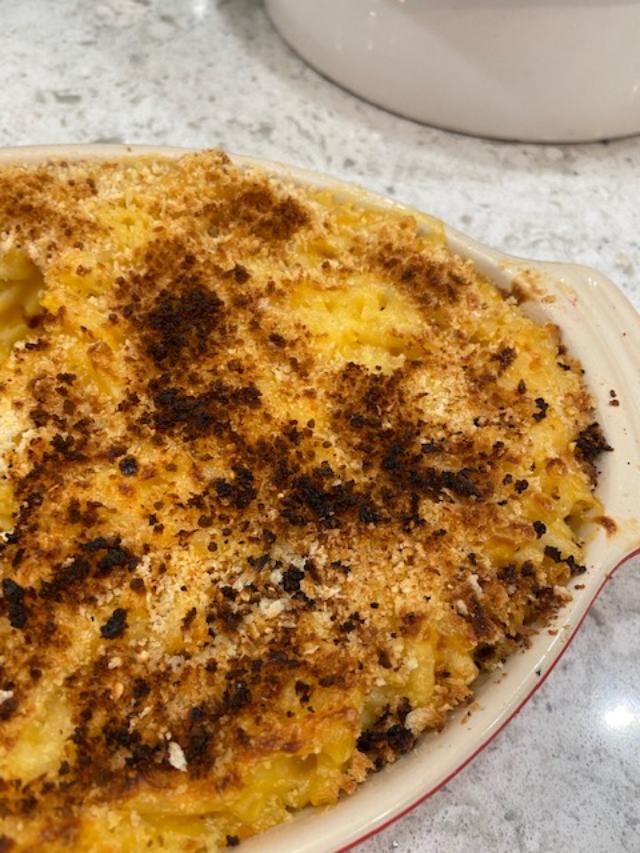 Baked Mac & Cheese
Roasted cranberry & grape sauce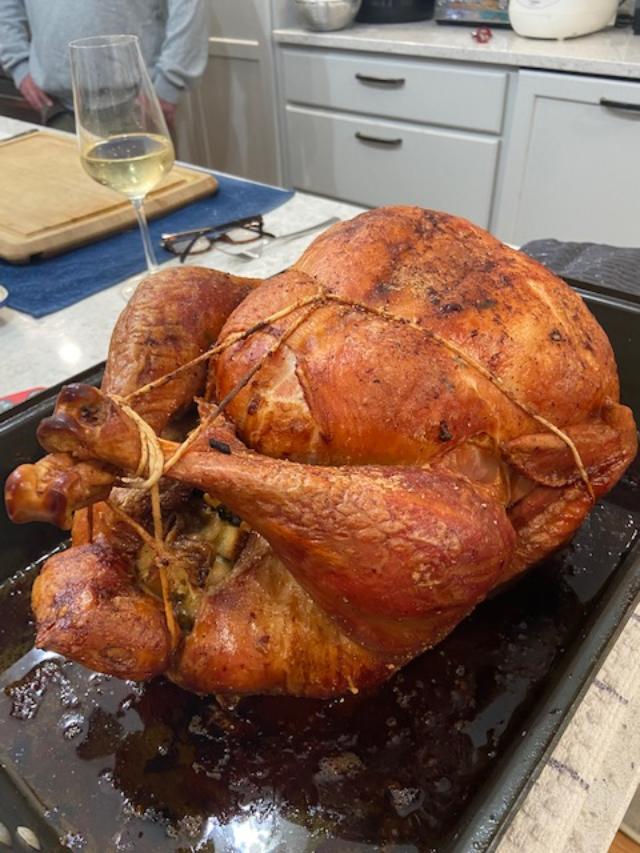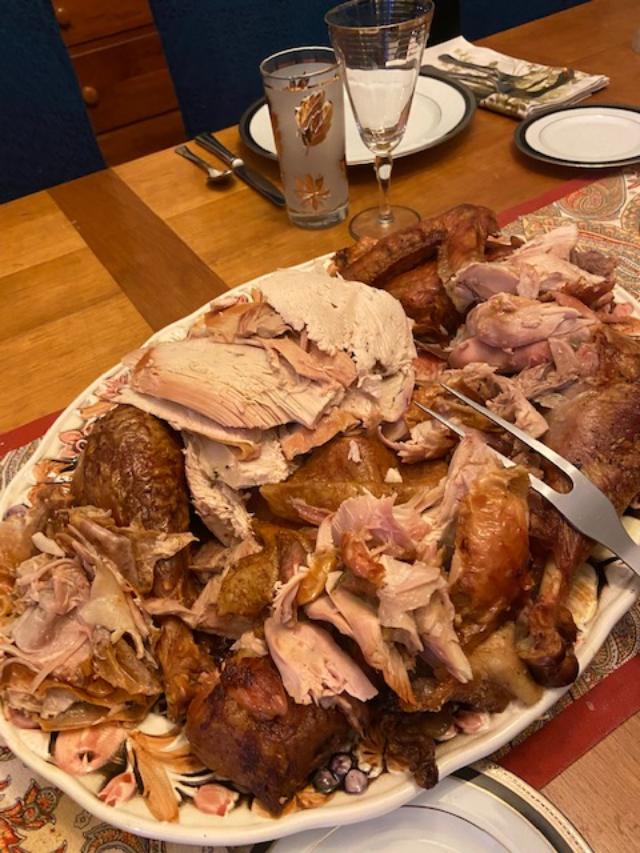 Da bird (Gunthorp gorgeousness, dry brined & butter-basted)
The plate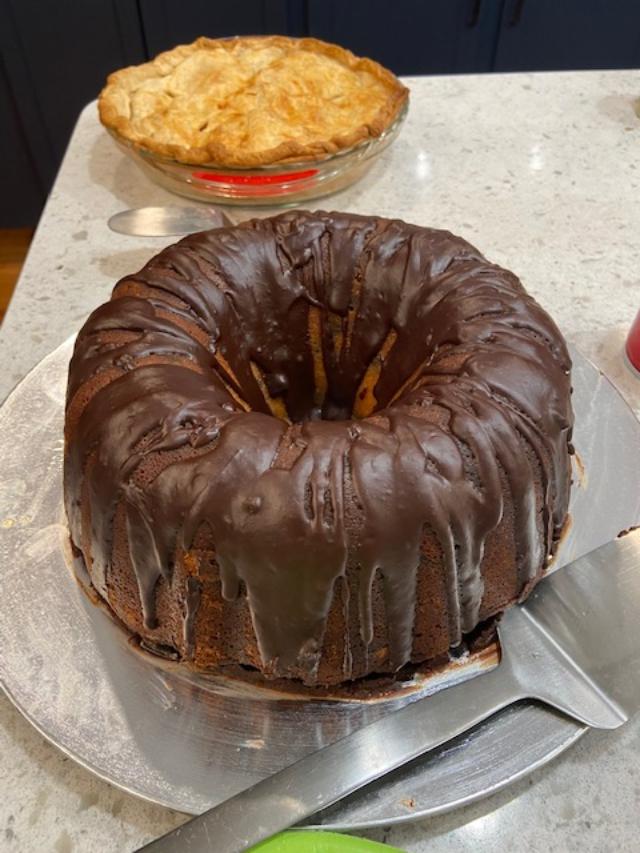 Dessert—MIL's apple pie and my recreation of my favorite childhood dessert—my grandma's orange chocolate Bundt cake—this one from Ina Garten. The vanilla orange syrup and chocolate ganache made it pretty but it was much heavier than what I remember and yet, not as moist. Will keep searching for a closer recipe. But it was tasty!
Not pictured: MIL's mashed potatoes because…mashed potatoes.
Happy 'I'm not cooking anything til next week" day" to all who celebrate.
"Knowledge is knowing a tomato is a fruit; wisdom is not putting it in a fruit salad." Miles Kington