We tried Taqueria San Juanito last night. I was happy with the guacamole. Good flavor, decent portion for the price. Chips seemed purchased rather than fresh though.
Daughter, Audrey, is in a torta phase and went with the ham & egg.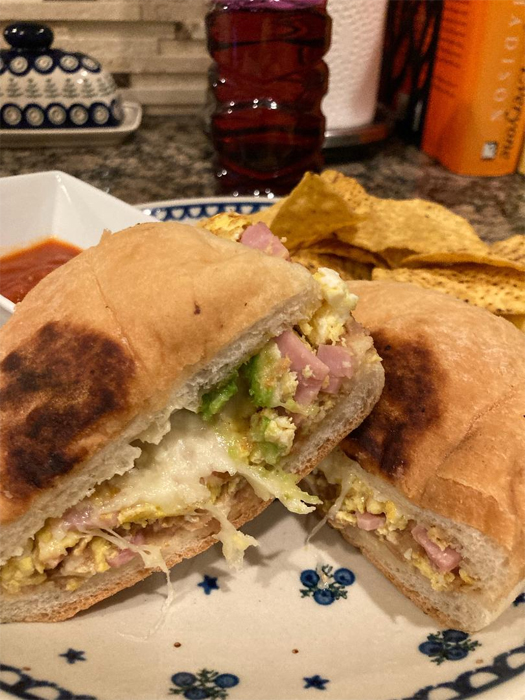 She was happy with it. Rice and beans were good, nothing special, but slightly better than average.
Husband got a beef burrito.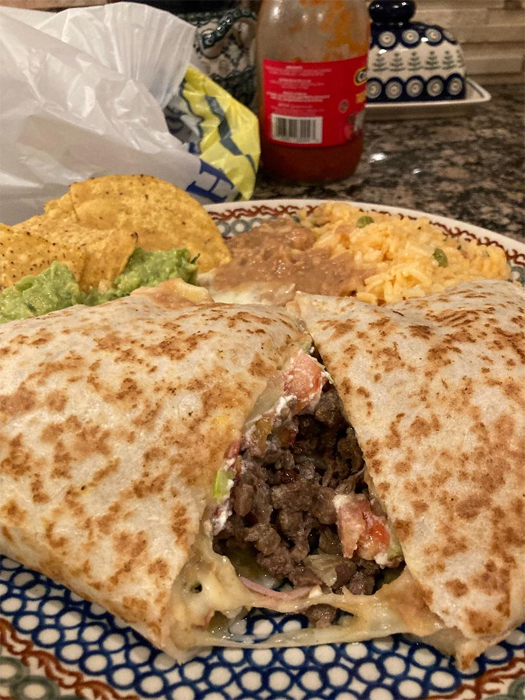 He said it was nicely seasoned. Salsas provided perked everything up considerably. I liked the green a lot.
I got the 3 shrimp taco dinner.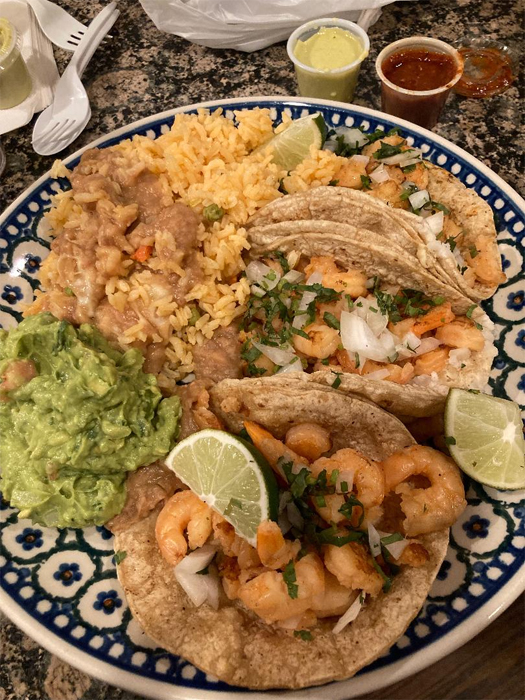 They suffered from overcooked shrimp but the tortillas were very fresh and soft and the aforementioned salsa helped.
So far, Torteria San Lenchito is our clear Mexican favorite in the area. We've been back a few times and are always happy. Taqueria las Flores is probably our #2. We've tried them twice now and are learning their strengths/weaknesses.
Planning to try El Fogon de Elena soon.