This is the stove I am using:
https://importfood.com/products/thai-co ... n-thailand
It is very similar to the stove Gary linked to, though, the top of that stove has wider openings. Not sure if that would result in less concentrated heat or if the airflow would fan the flames. I do know that the one I have been using seems very efficient and needs only a small amount of charcoal.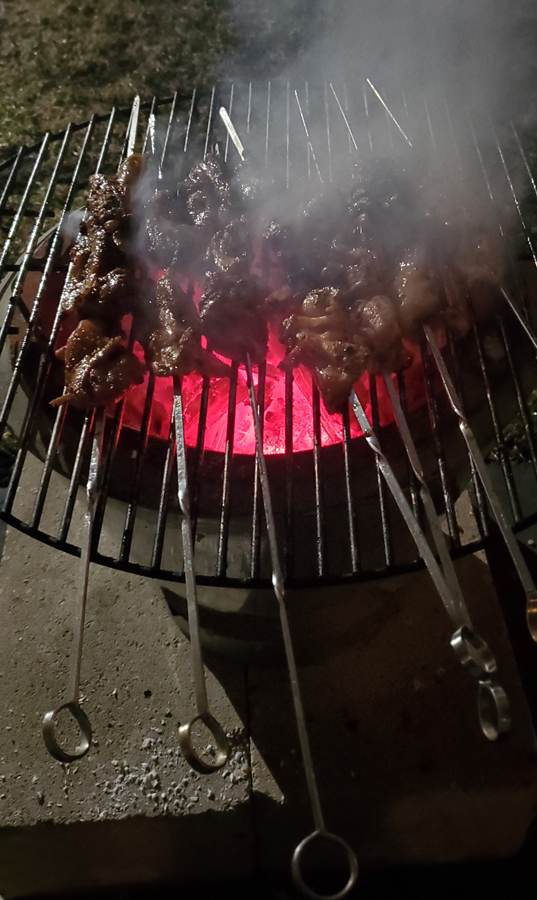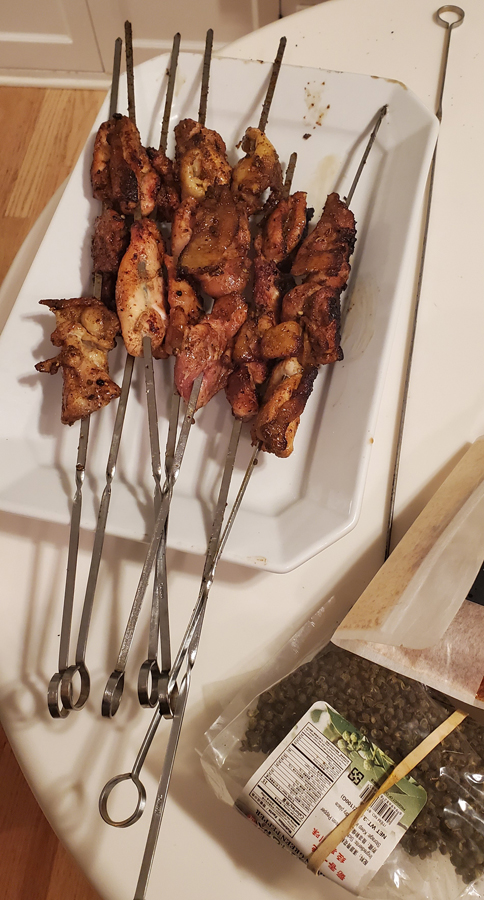 The above are chicken thighs with Xinjiang style spice - lots of cumin and Sichuan Peppercorn. These really did benefit from the open flame.
Just starting out with this stove and its quick and easy enough that I can see continuing to use it as the temps drop.
Uncle Roger said something along the lines of - If someone is cooking for you in the outside kitchen, then you know good food is coming. If someone cooks for you just in the indoor kitchen, that means they don't like you and they want you to go away.
"I live on good soup, not on fine words." -Moliere