We took advantage of the new more reasonable hours to have dinner at Khmai last evening.
The food presentation is striking – very well done. Below are some pictures of what we had. Afraid I did not retain the Khmer names for most of the dishes. We had Mai's egg rolls which contain taro root and ground chicken, shrimp egg rolls, Sach Koh Ang (beef skewers), chicken curry, salmon curry and eggplant with seasoned ground pork.
I've never eaten Cambodian cuisine before. The dishes we had were very flavorful, but the flavor profile was a bit different that I expected. Instead of heat from peppers, there was a more of sweet/sour, tangy profile. Apparently, this is typical of Cambodian cuisine. These dishes were more forward with tamarind, lime, galangal and cilantro than heat. Very interesting and very well prepared. Looking forward to going back to try more things on the menu.
The room is nicely done. Bar service is currently an afterthought here, though perhaps that will improve as business picks up. Very few customers last evening.
There are no paper take-out menus available. You can, however, provide them with an email address to receive menu updates. The menu changes on a weekly or bi-weekly basis.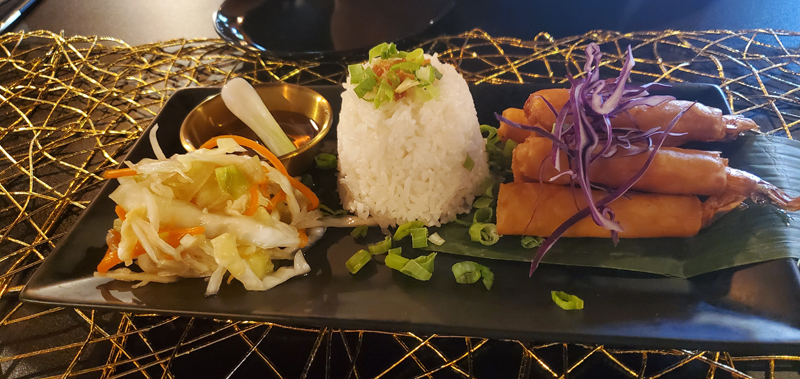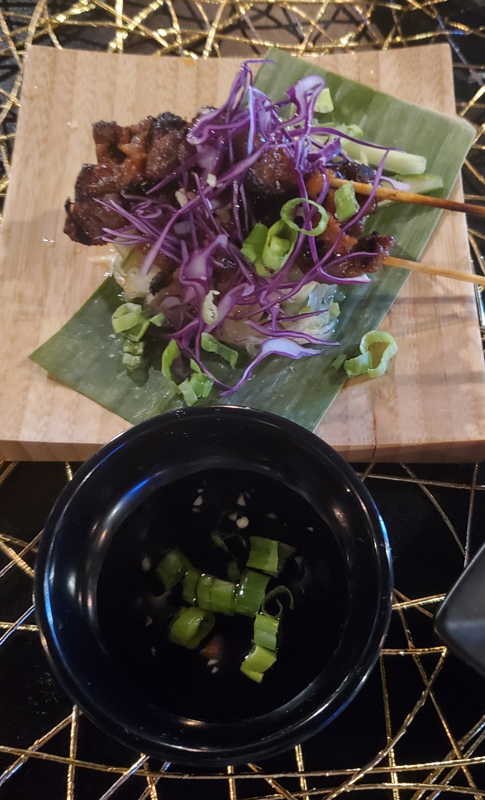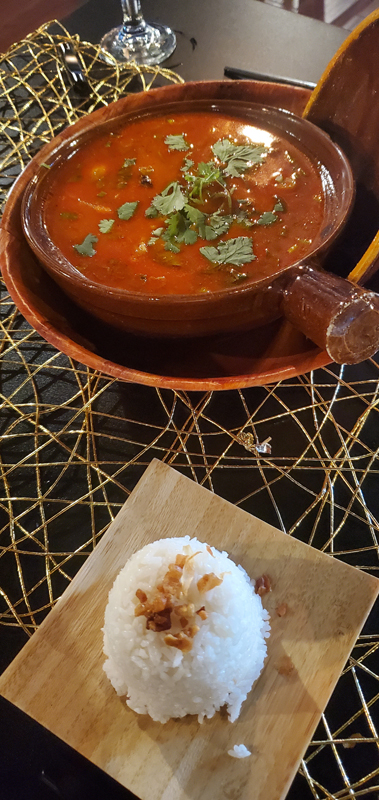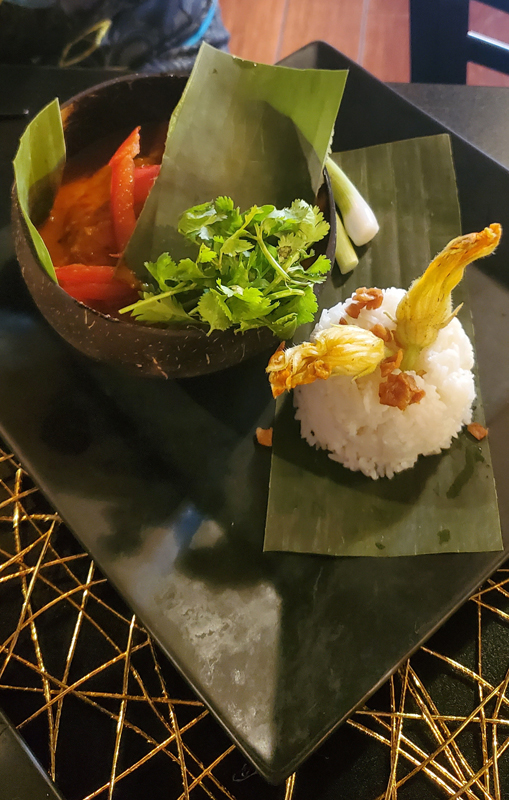 "I live on good soup, not on fine words." -Moliere