Polster,
IMO, you've described a fortified stock.
I enjoy making my all purpose white poultry stock with turkey wings, necks and chicken feet.
Important to wash bones under cold running water for 30 or more minutes to remove impurities.
Transfer to your pot and cover bones with cold water.
Sanitize sink and yourself.
Cook at a bare simmer for hours, constantly skimming fat and impurities. Don't stir or boil!
Add mirepoix, spices and herbs. No carrot to maintain blonde color. (Also, you aren't skimming away your mirepoix and spices.)
Simmer no less than four total hours and strain. Longer cooking will darken stock.
I believe so called " bone broth" to be a marketing ploy. My opinion from 40 years in kitchens.
Happy cooking.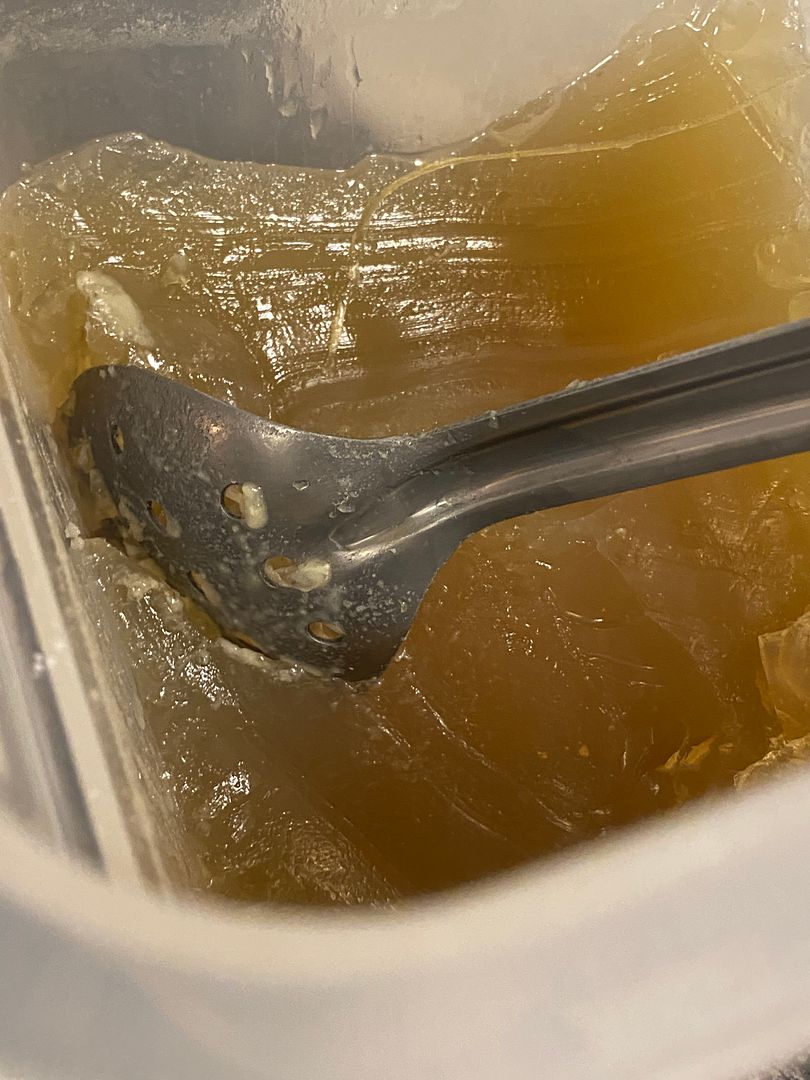 Evil
Last edited by
Evil Ronnie
on January 26th, 2023, 9:42 pm, edited 1 time in total.
If you aren't tasting, you aren't cooking.