Well, I became intrigued. And, of course, off topic. Turns out this, and many other Miracle Whip clone recipes, are basically sweetened flavored mayonnaise. But comparing nutrition labels and ingredients between the two (
,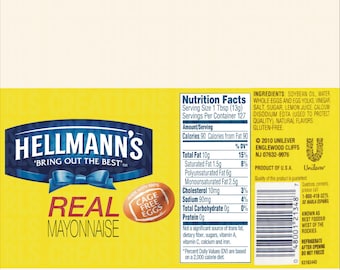 ) shows that MW has far less oil than mayonnaise, some sugar, and includes starch. I suspect it's a convenience product based on the no-longer-popular boiled dressing. Given that it contains far less oil than mayo, it may have been popular as a money saving product or a preferred one during the war when cooking oils were rationed. Even today, based on ingredient cost, MW should cost far less than mayo. News flash: it doesn't, even the generic imitations.
Looking in some old cookbooks of 1940's vintage, a roughly 1 1/2 cup batch boiled dressing is usually made with milk (evaporated in some cases), sugar, vinegar, dry mustard, 2 Tbsp oil or butter, other seasonings, 2 egg yolks, and 2 Tbsp flour. There's a specific order of mixing, then the mixture is cooked over boiling water until the flour thickens and egg yolks set, then cooled. Sometimes lemon juice is added.
The current
Joy of Cooking
uses a similar process with water instead of milk, butter, paprika, and optional sour cream to thin once cooled. In a similar vein, I found an old recipe for yogurt dressing that adds yogurt to finished boiled dressing.
Once in a while I've seen modern potato salad recipes that don't use mayo or sour cream, instead a cooked sauce with flour or cornstarch that's specific to the potato salad.