LTH,
I like habanero, I like cheese, a combination of the two seems a natural. Unfortunately every version of this seemingly simple combo I've encountered has been, in a word, terrible. Either the habanero heat was muted to the point of why bother label it habanero, the cheese was cheese product or a mismanaged combination of the two. Cheese wiz with 6,000 Scoville unit 'habanero' anyone?
I'd just about given up hope when my neighbor Dan brought me a block of habanero Muenster from
Union Star Cheese
in Freemont Wisconsin.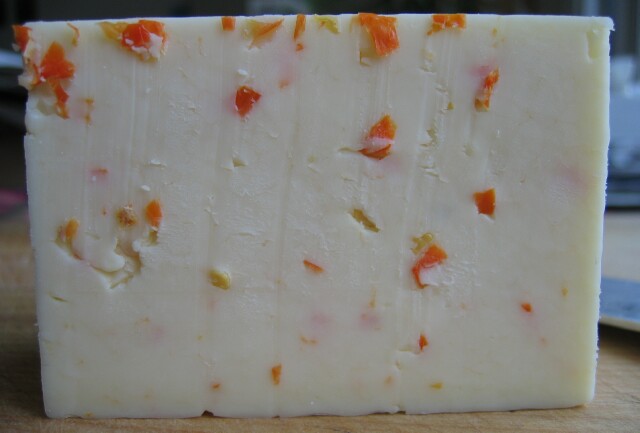 Not only was Union Star's habanero Muenster real cheese, but it kicked a** in the habanero department.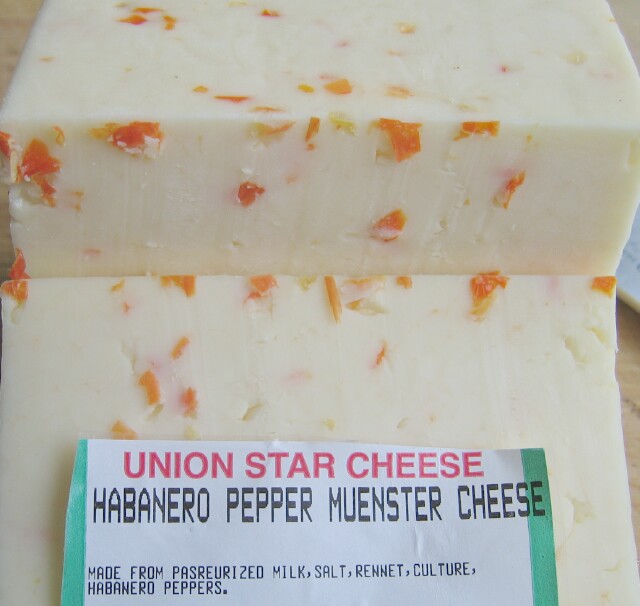 Union Star produces it's own cheese, I've been to their retail shop in Zittau, even have one of Union Star's Grateful CurdHead hats.
I asked Dan, who is often in the area, to pick me up a few pounds of Habanero Muenster, along with Swiss, White Cheddar Cheese Curds and Union Star's excellent 5-year cheddar.
If you don't have a friendly neighbor to pick up Habanero Muenster, Union Star offers mail order.
Union Star Web Site
Enjoy,
Gary