By way of variation from the version discussed by Dr. Long above, this is the recipe my Grandmother from Co. Mayo used and which we continue to make -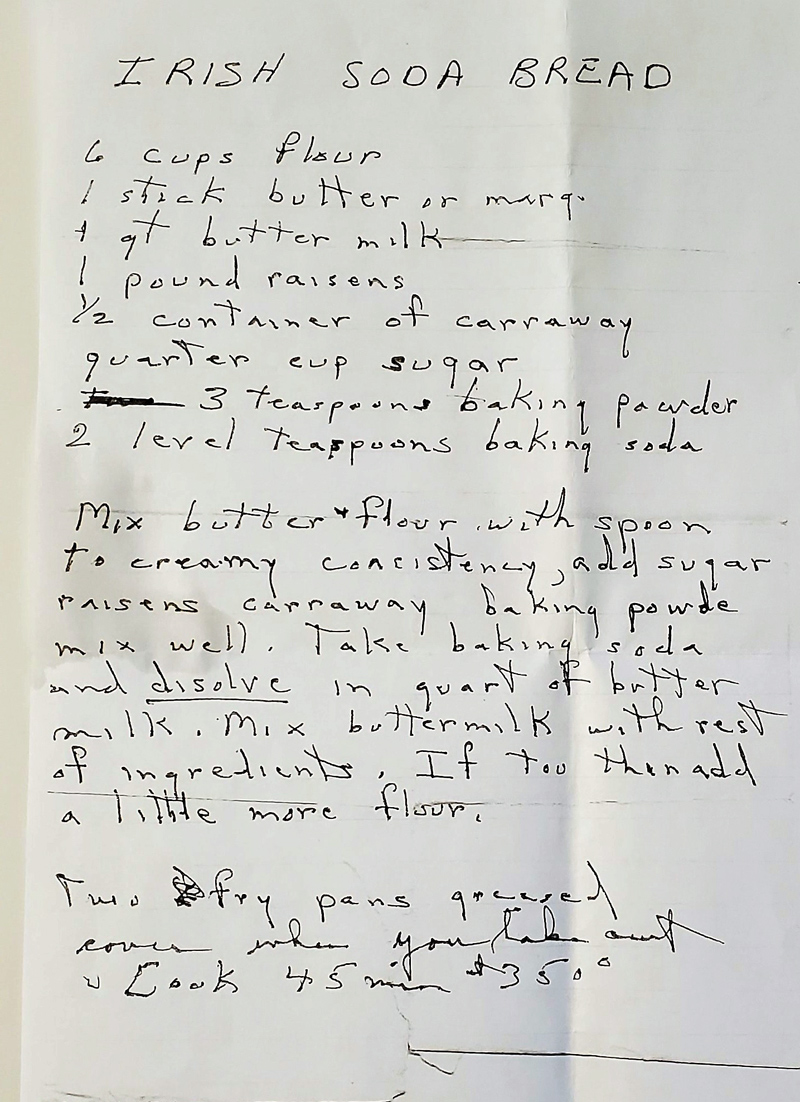 She would alway grease the pans and never cut a cross. This version also uses both baking soda and baking powder. Given that I grew up eating this type of soda bread, the Carroway Seed is an essential part of the taste to me. Note that is a double recipe.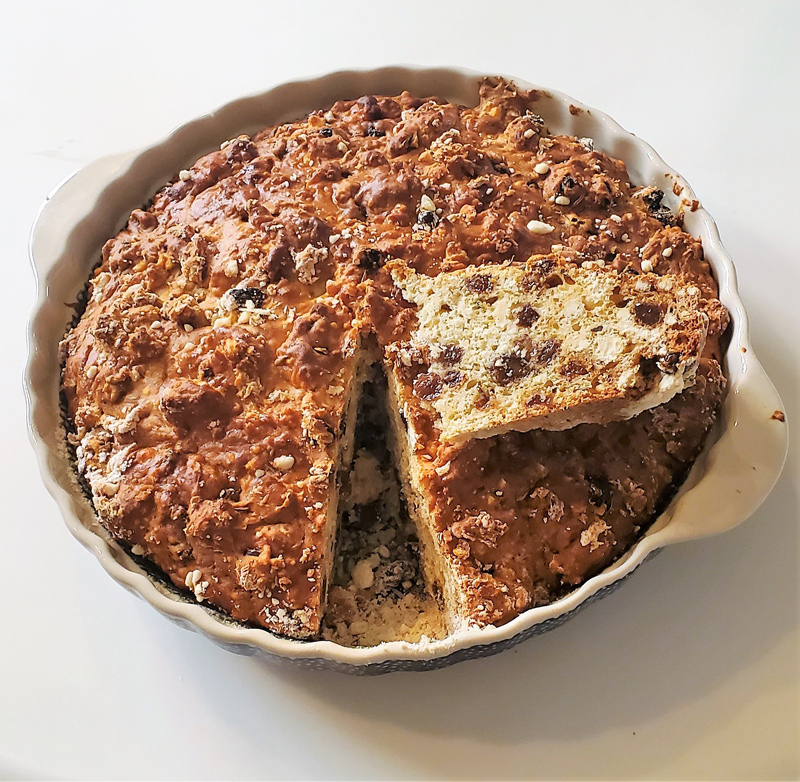 The Odlum's flour and mixes of the type Dr. Long was holding up are available on Amazon, but are quite expensive.
"I live on good soup, not on fine words." -Moliere