gleam wrote:Two types of salt this year: a box of Maldon in my stocking and a lovely, really potent, jar of 95% salt/5% black truffle from my sister
Ed,
After reading about your gift, and having tried truffle salt at Kit's house at a Q-Fest, I've been on a bit of a hunt. Zingermans, where Kit bought his, does not carry it on the web, nor any longer in the store. I was just about to buy some from the link you provided then though, hummmm, bet Fox and Obel carries truffle salt. Yep, they carry the same brand, Ritrovo Truffle Salt, and I'm here to tell you it's very damn good.
Ritrovo Truffle Salt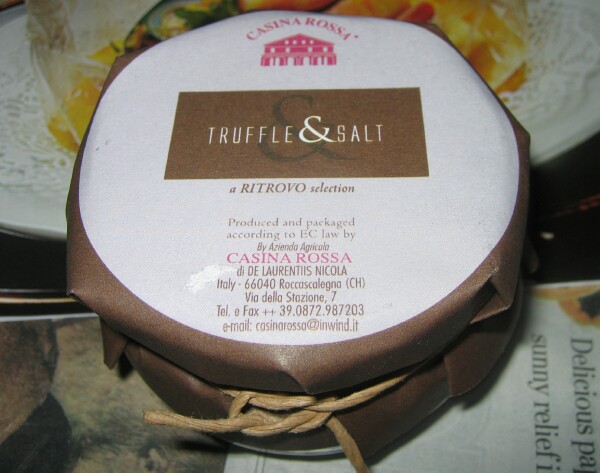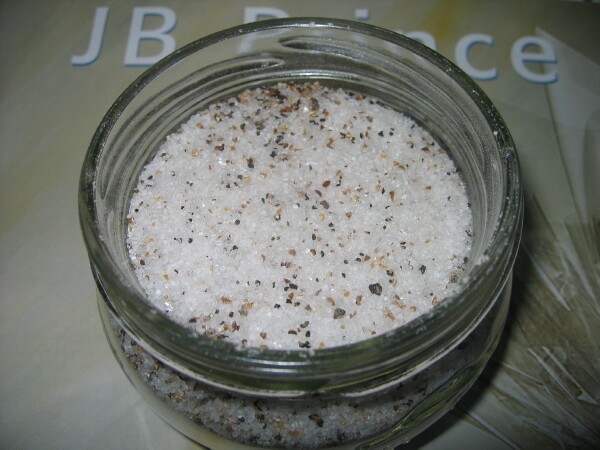 Very powerful truffle smell and subtle, yet significant, taste sprinkled lightly on slightly warm, buttered Fox and Obel bread and a baked potato. A little even found it's way to my duck breast. (
While I was at Fox and Obel I picked up ingredients for dinner, baking potato, duck breast, veggie.
Truffle salt is expensive, but a very small amount makes a big impact.
Enjoy,
Gary