LTH,
BM Bakery is an easy to miss, poorly marked storefront on Devon, a block East of La Unica, a glance in the window yields a few tables, chest high counter, half-filled bakery case and a small cooking area against the West wall. As the old saying goes, looks can be deceiving.
Your nose will be the first thing to alert you to the fact there are good things going on here, the smell of sausage frying in a pan, cevapcici to be exact, and wonderful aroma of baking bread.
BM Bakery Bosnian style pita.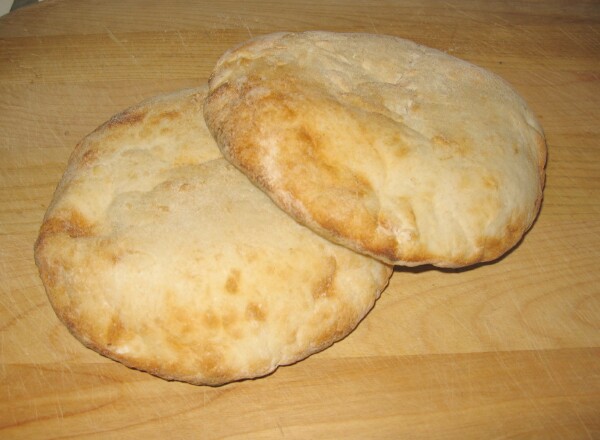 The proprietress, who seems shy, but quite nice, starts the cevapcici sizzling in a pan as soon as you place your order. It's a simple sandwich, pan griddled pita, cevapcici and a few slices of onion, but the combination is satisfying in a way that belies the simplicity.
BM Bakery Cevapcici on Pita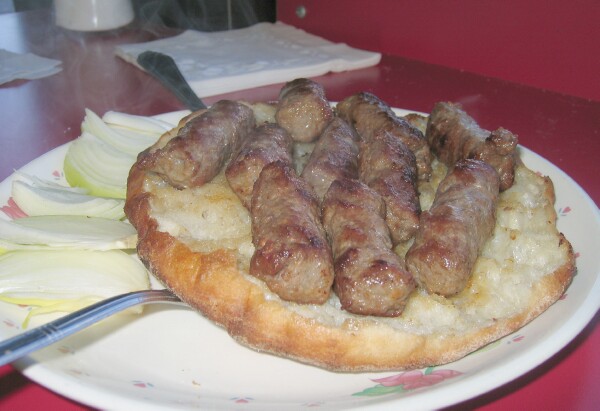 I've only had the burek once and, frankly, am luke warm on this style, which is dense and eggy, m'th'su, with whom I've eaten at BM Bakery, liked the burek.
BM Bakery Burek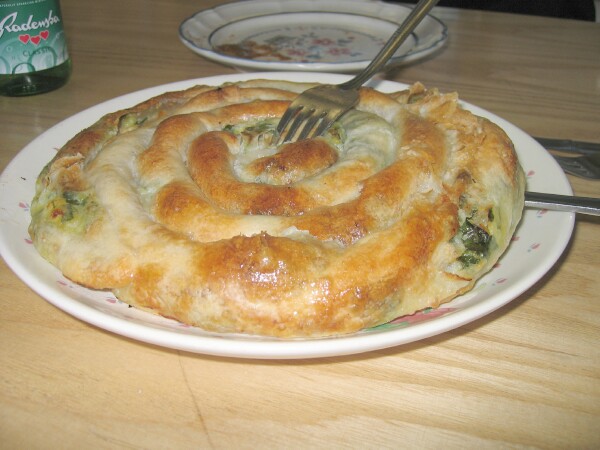 BM Bakery Spinach Burek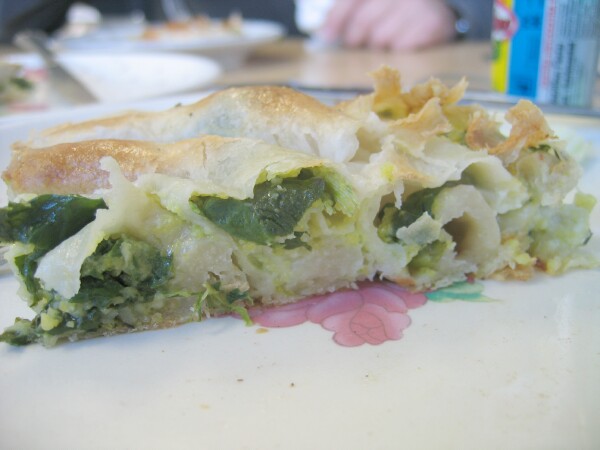 My last time at BM Bakery I had a slight miscommunication with the proprietress, who has very little English, and ended up with cold lamb on pita spread with a generous portion of quite thick sour cream. Not a problem, as I should have simply pointed to the hanging menu sign instead of speaking my butchered pronunciation of cevapcici to her.
Though, seeing as how I was really in the mood for cevapcic,i I ordered one as well. I was going to take home all of the cold lamb sandwich but, somehow, half of it disappeared while I waited for my cevapcici. By the way, the lamb sandwich is quite a deal at $3
BM Bakery Cold Lamb on Pita with Sour Cream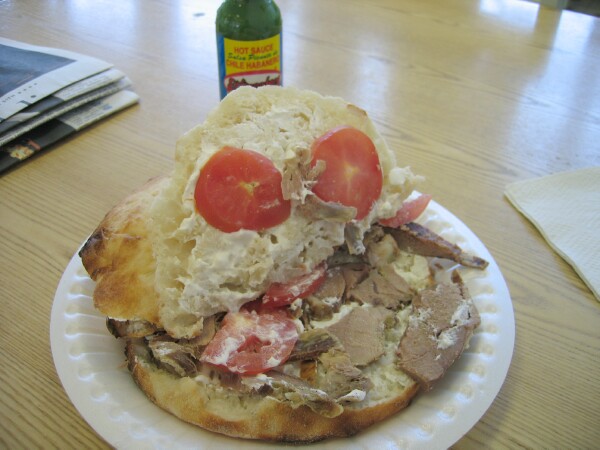 The main things I find myself stopping at BM Bakery for are cevapcici and the wonderful Bosnian pita, which is delicious as a vehicle for just about anything, from cevapcici to SunDevilPeg's
Char Siu
w/hosin and homemade chili oil.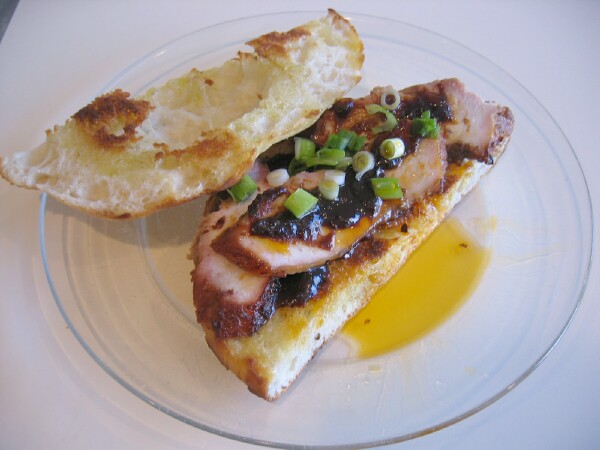 BM Bakery has a few other items, very soft loaf bread, quite good, though simple, pastries, Radenska sparkling water from Slovenia and Slovenia cola as well.
Cockta Cola (Made in Slovenia)
Since we are talking about cevapcici I should mention my other favorite place for cevapcici, which also serves the sausages on Bosnian pita, Bosanski Okusi. Bosanski Okusi has a full range of offerings, and is a restaurant, albeit modest, whereas BM Bakery is more of a bakery with a few tables and chairs for the convenience of it's customers. The cevapcici are served with sliced onion, a small bowl of sour cream and ajvar, though you may have to as for the ajvar.
Enjoy,
Gary
B M Bakery
1443 W Devon
Chicago, IL 60660
773-381-1321
Bosanski Okusi
6014 N Broadway
Chicago, IL 60660
773-743-7560
10-10 7-days a week.
No liquor, not sure about BYOB, call first.
La Unica
1515 W. Devon Ave.
Chicago, IL
773-274-7788