LTH,
Lot of references to
Kang Nam Galbi
on LTHForum but no specific posts. Kang Nam is consistently very good and, in light of yet another nice meal Saturday, I thought I'd post.
Nice selection of panchan, live coals, good quality meat, reasonable prices, especially in light of their current kalbi special of $11.95 in celebration of their 12-year anniversary.
Kang Nam's dolsot bimbop is among the best, if not the best, in town simply for the fact the rice on the bottom of the dolsot (noo roon bop) is consistently crisp and crunchy. BBQ comes with the usual accompaniments, lettuce, shredded scallion, hot bean paste, raw garlic, sesame oil mix for dredging, individual soups and, included with two or more orders of BBQ, seafood pancake (hae mul pajun).
My current Korean BBQ favorite is Hai Woon Dae, with Kang Nam second. Woo Chon and San Soo Gap San are quite good with Solga trailing mainly due to the fact they use gas with a minuscule amount of charcoal that soon runs out.
Kang Nam Live Coals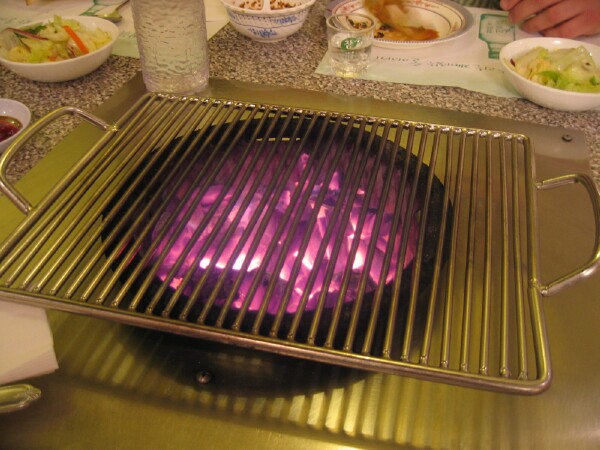 Kang Nam Dolsot BimBop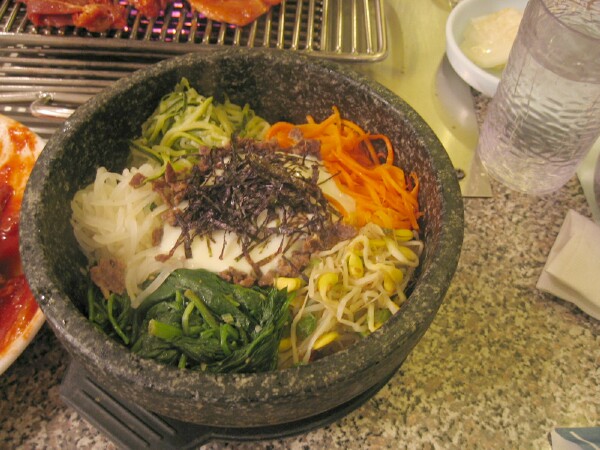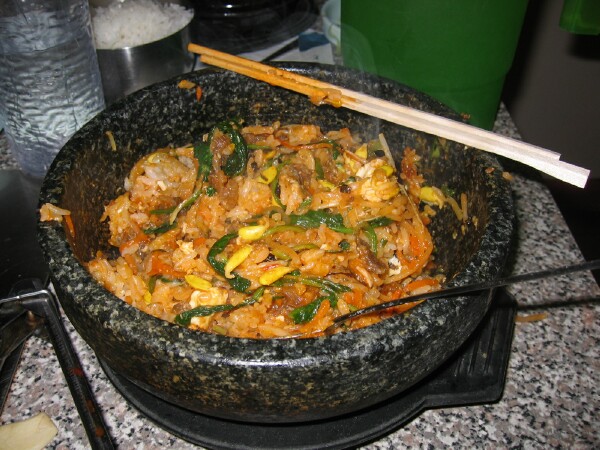 Kang Nam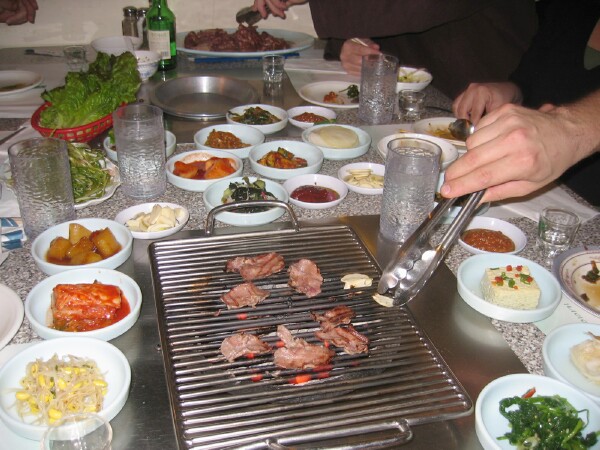 Enjoy,
Gary
Kang Nam Galbi
4849 N. Kedzie
Chicago, Il
(773) 539-2524
Live Coals
Hai Woon Dae
6240 N. California
Chicago, IL 60659
773-764-8018
Live Coals
San Soo Gap San
5247 N. Western Ave.
Chicago, IL
773-334-1589
Love Coals
Woo Chon,
5744 N California Ave.
Chicago, IL
(773) 728-8001
Live coals
Solga
5828 N. Lincoln
Chicago, IL
773-728-0802
Gas w/live coals