[
Talking about Luxbar
]
TonyC wrote: is it possible to finish the buttermilk breaded friend chicken and the burger by oneself in 1 sitting? probably not...
Reminds me of..... How many psychiatrists does it take to change a light bulb? One, but the light bulb has to really want to change.
Speaking of Luxbar burgers, I'm with Erik on the pub cheese, really pretty good. Far as Wagyu burgers I had one with the foie gras addition which was a bit of a waste, as the foie gras was completely lost, taste/texture wise.
Luxbar Wagyu burger w/foie gras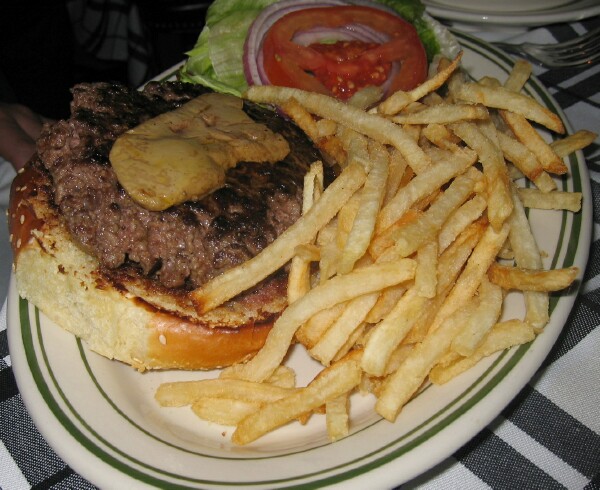 Luxbar's buttermilk fried chicken is good, nice size portion as well, but in two tries I have not noticed any hint of butter milk.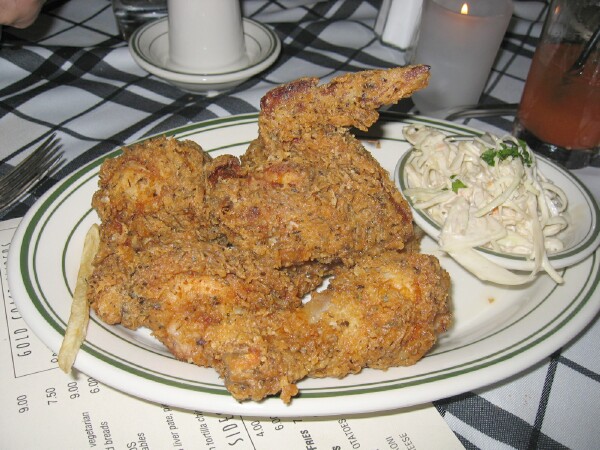 Luxbar Mac and Cheese is a good side option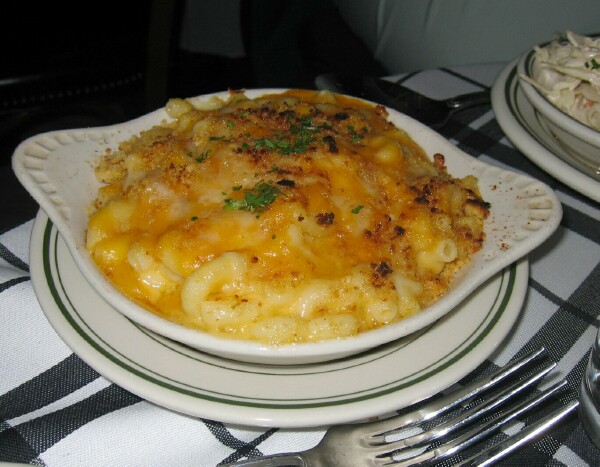 as are the crisp onion strands.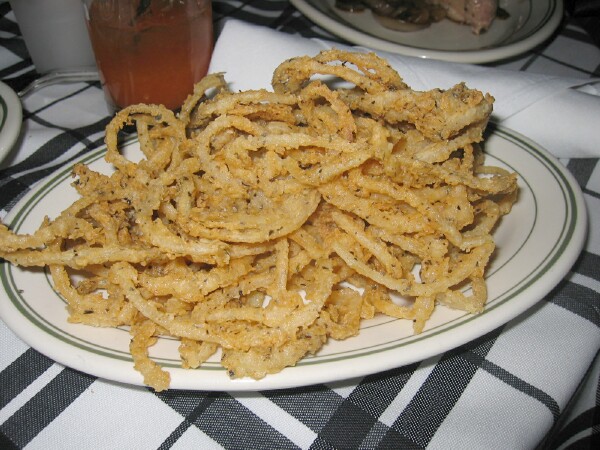 Next time at Luxbar I'm going with Erik's pick of patty melt, which I have not tried as of yet.
Enjoy,
Gary