LTH,
Had an enjoyable lunch at Shan, a modest Pakistani run restaurant set in a small grocery/convenience store. It had been a while since I was there and I noticed a subtle, which actually has been occurring, slowly, over the course of the 5-6 years I've been going, change. What was once, basically, impenetrable to those not already familiar with Indo/Pakistani food has become, if not easily navigated, accessible.
It's as if they, and by they I mean the general group of modest Indo/Pak restaurants that have a low incidence of non Indo/Pak customers, realize there are non Indo/Pak customers out there who enjoy the food as it is meant to be and do not wish flavor/spice/oil and general goodness to be toned down.
That said, the first dish our waiter recommended to us was Butter Chicken, which is, seemingly, the standard recommendation to all whose grandmothers are not from the subcontinent.
Having recently had a mildly uninspiring version at Usmania I wanted to taste Shan's Butter Chicken, which turned out to be full flavored and almost over the top rich with its shimmer of glistening ghee topping the dish.
Shan Butter Chicken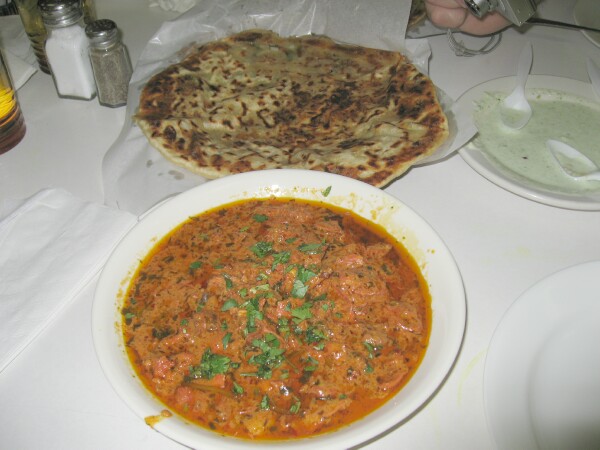 Bhindi Gosht, okra with lamb and lovely pickled lemon rind verging on aggressively spiced, with the bonus of a wee bit of marrow remaining in the lamb bones.
Bhindi Gosht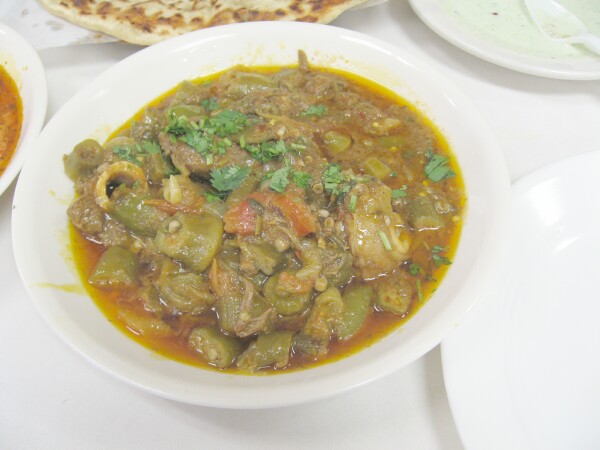 We had a couple of vegetable dishes, Palak Aloo (spinach/potato) and Aloo Gobi (potato/cauliflower), both of which I'd happily recommend.
Aloo Gobi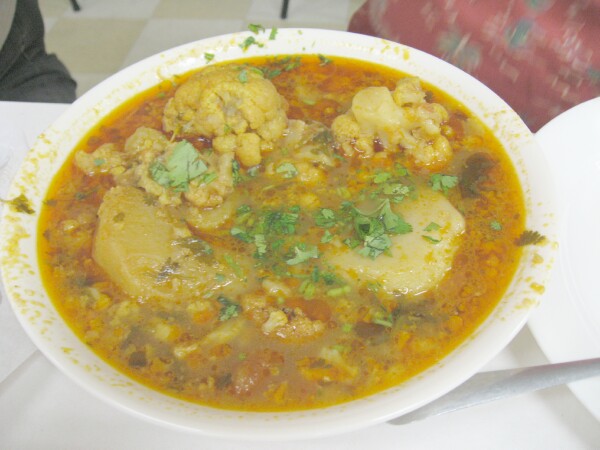 Palak Aloo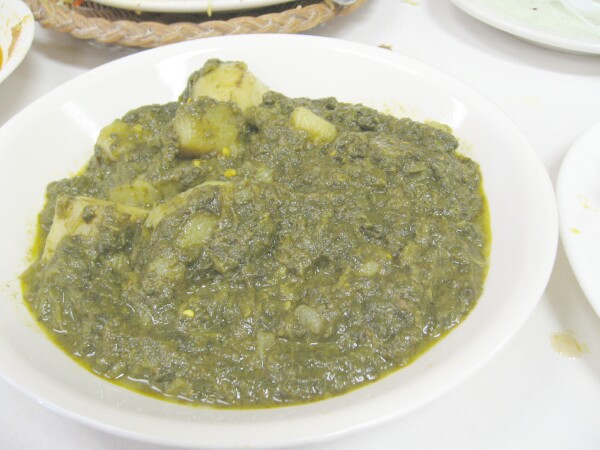 I'm a paratha fan, something about griddled whole wheat flour, though Shan's naan is quite good as is the Aoo Paratha (paratha w/potato). We also had a very nice version of mutton biryani, we had decided on goat biryani, but goat is Friday only.
Mutton Biryani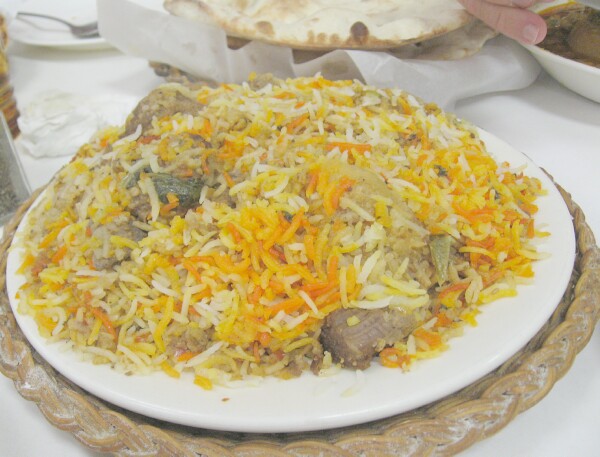 We started our meal with crisp samosa, though I noticed a number of other customers opted for a pre lunch snack of chicken tikka leg quarters, both from the hot case in the front.
Samosa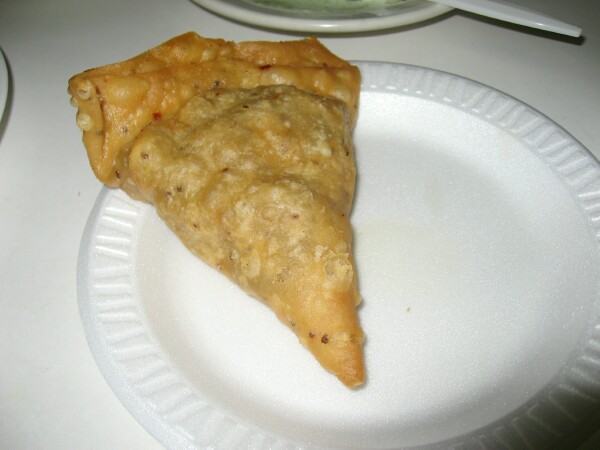 Shan carries a few sweets, which look nice though I've never tried them.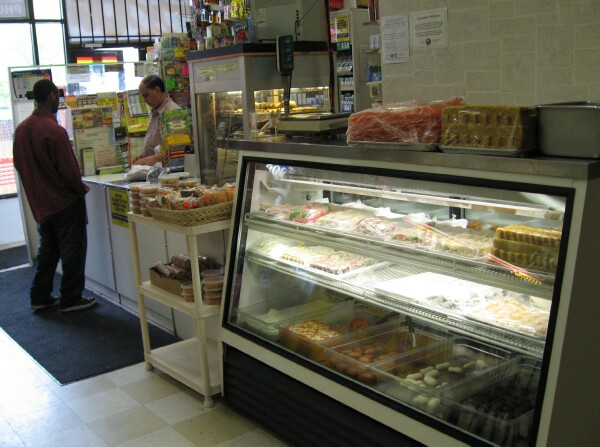 In addition to general grocery items plus cigs, lottery tickets, and a few fresh meat items in the back butcher case, Shan has a small selection of Ethiopian dry goods and 6 types of fresh made Injera.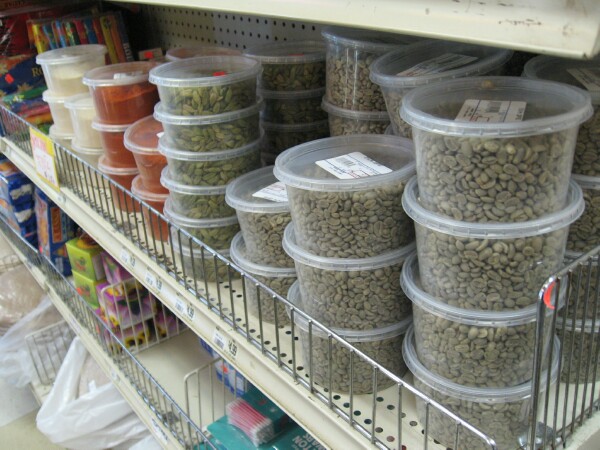 Tasty well prepared food, comfortable, though very modest, dining area, interactive helpful staff and reasonably priced. Our lunch came to $11 per person including tax and tip.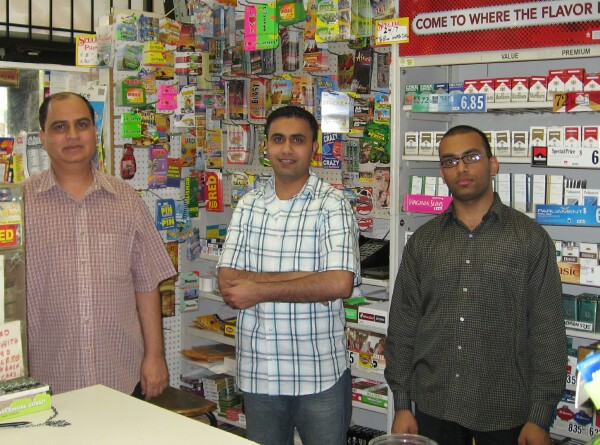 A few additional pictures, including menu, may be be found
here
.
Enjoy,
Gary
Shan
5060-A N. Sheridan Rd
Chicago, IL. 60640
773-769-4961