Evil Ronnie wrote:They're crispy, doughy, starchy and remind me of a scallion pancake falling apart like a "slinky".
Evil,
In the world of notable starches Ed's Potsticker's Northern Style Pancake rank high.
Northern Style Pancakes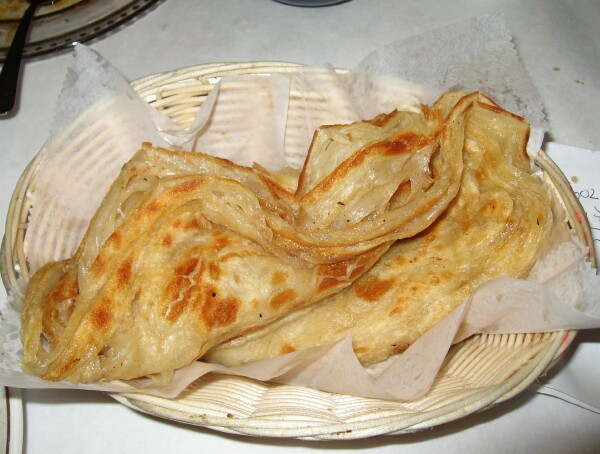 As Evil said, crispy, doughy, starchy, they brought to mind a cross between well made naan and crisp, crunchy plain rice noodle hot from the wok.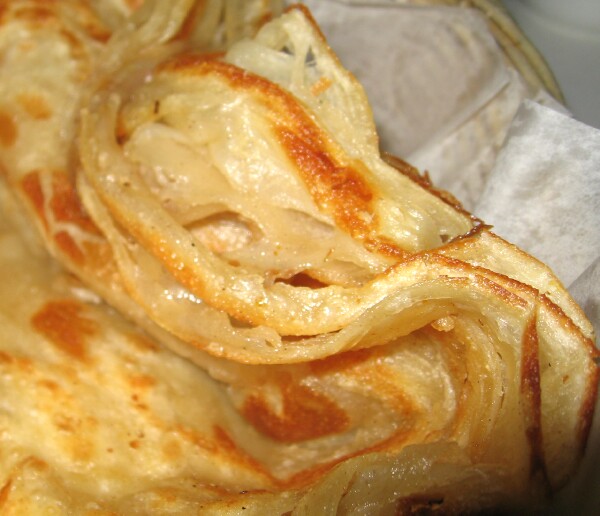 Layered with crisp edges, served hot enough to cause me to wave my BBQ toughened fingers in the air and the perfect, and I do mean perfect, foil for one of my all time favorite starters, cold Szechuan tendon.
Cold Szechuan tendon.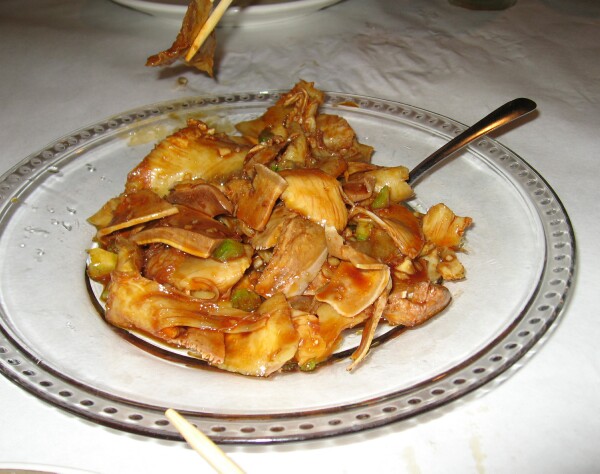 Ed's was both busy and dead-on last evening, garlic eggplant a symphony of flavor, crisp, crunchy, though best to eat this dish soon as it hits the table, it looses it's crisp factor quickly.
Garlic Eggplant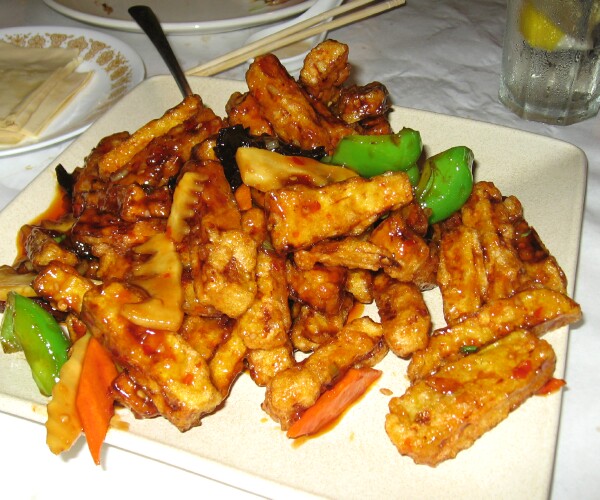 Some like them, some don't, me, I'm a fan of Ed's house potstickers.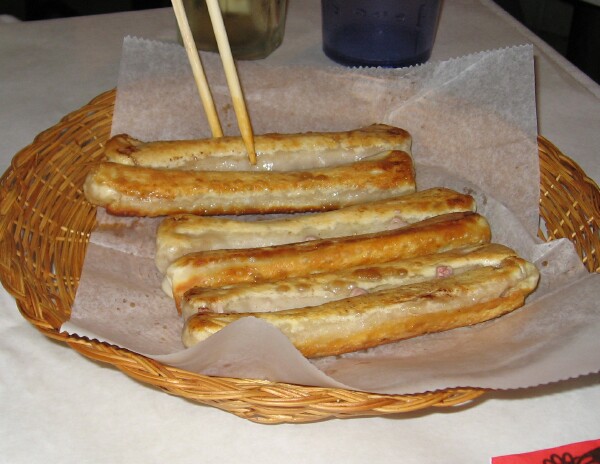 We filled in the edges with Soup Dumplings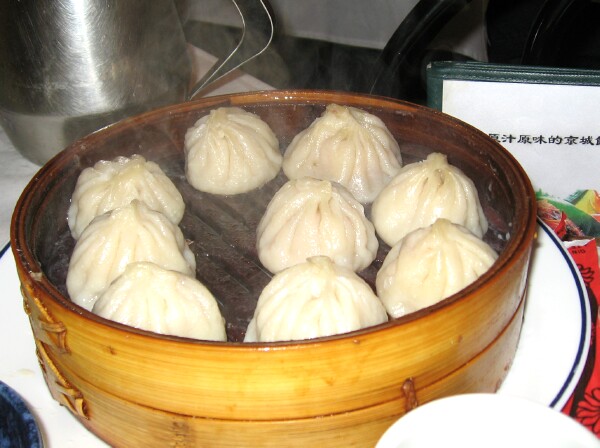 and Smoked Pork w/scallion pancakes.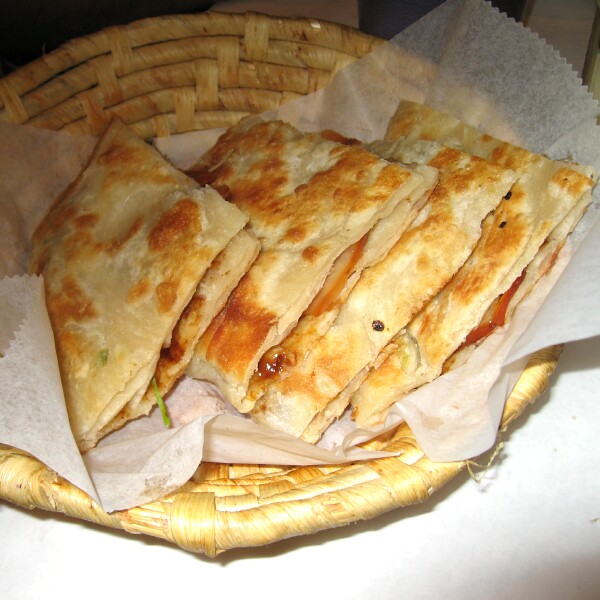 And finished with a Pork Beijing Style that, while on pretty much every second table in the house, was not really to my taste. Too sweet by half and the won ton dough skins, that were to be used as a wrapper, had an uncooked dough quality to them.
Pork Beijing Style (Shredded pork w/garlic sauce)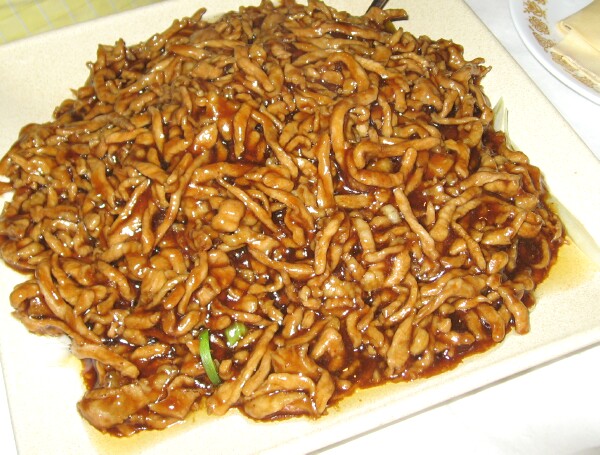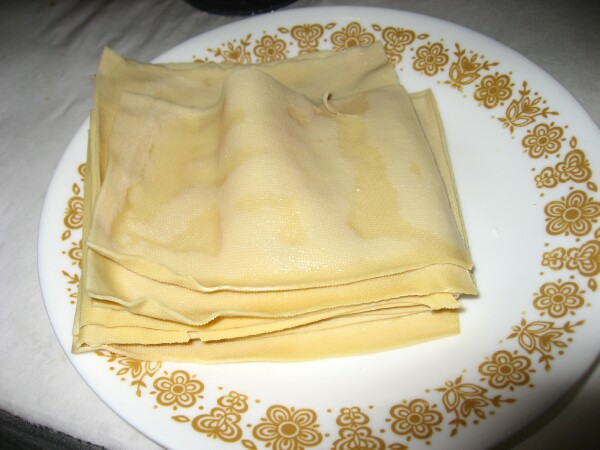 Evil, thanks for the tip on Ed's Northern Style Pancakes, truly an Evil delight.
Enjoy,
Gary