stevez wrote:We ordered the duck version of the salad, which came a JiLS described, but I wasn't bothered as much as he was by the duck, although I would have liked it even better if the skin was a bit crisper.
Steve,
After having Cafe Hoang's Spicy Duck Salad, which I like, again yesterday I'm wondering if the duck is poached as opposed to roasted.
Spicy Duck Salad (Goi Vit # 010)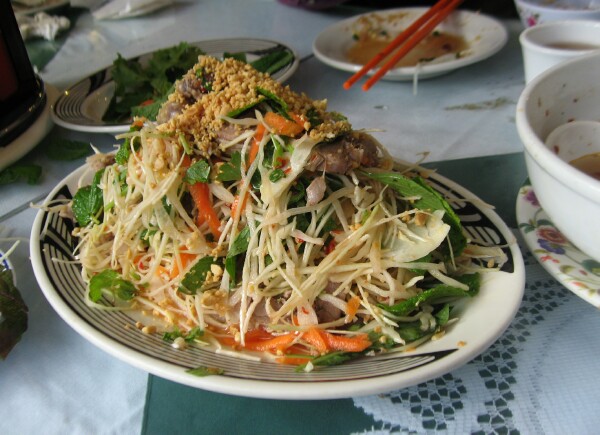 I found the rest of lunch slightly uneven, Vietnamese Pancake, Banh Xeo, was fine, but seemed slightly lifeless as did the Fresh Spring Rolls, Goi Cuon, but the Spicy Hue Style Soup, Bun Bo Hue, was one of the better versions I've had, lightly spicy with a flavorful broth.
Vietnamese Pancake (Banh Xeo # 005)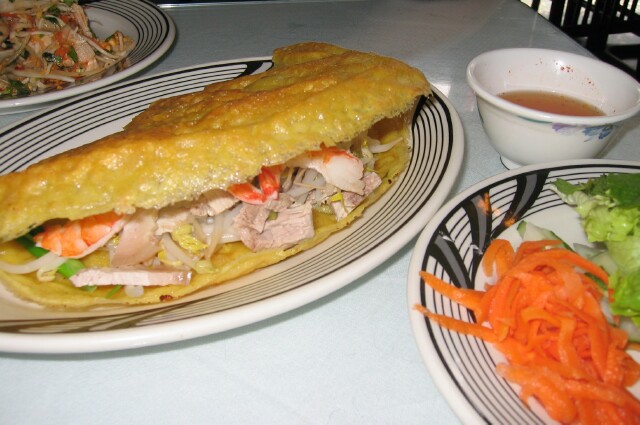 Fresh Spring Roll (Goi Cuon #002)
Spicy Hue Style Soup (Bun Bo Hue #020)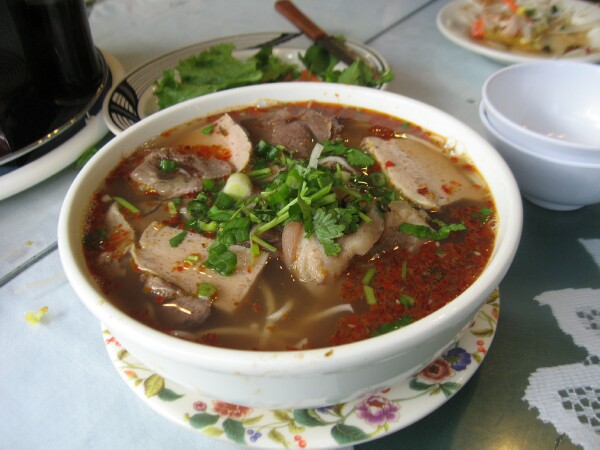 I also enjoyed Grilled Pork Chop, Sausage and Egg, but am a sucker for anything with Chinese Sausage.
Grilled Pork Chop, Sausage, Egg (# 045)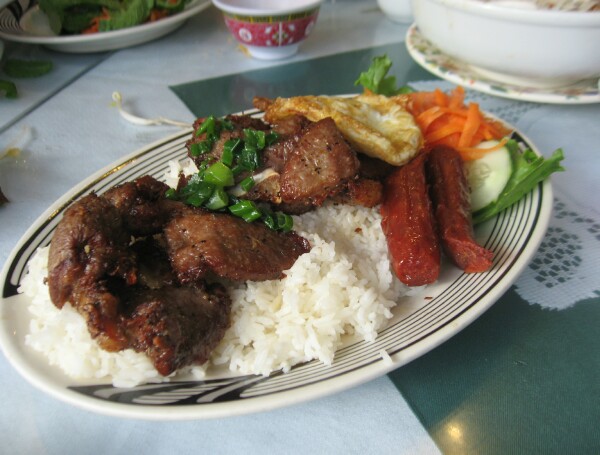 Another Cafe Hoang highlight is the
pretty-damn-hot
table chili pepper in vinegar.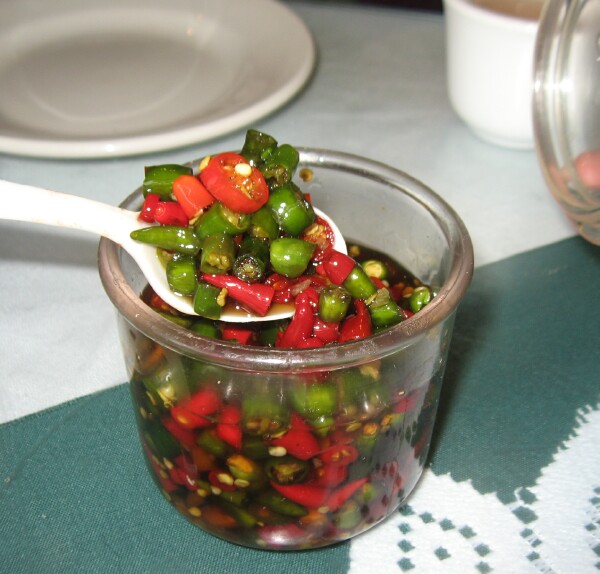 We also had Whole Crispy Tilapia ordered by a non-foodie friend of Jazzfoods, which was just this side of OK. The fish was a 30-minute wait, which means it was most likely frozen, and was not the best and brightest example of whole fish I've had. Frankly, I'd steer clear of the tilapia.
Crispy Tilapia (#063R)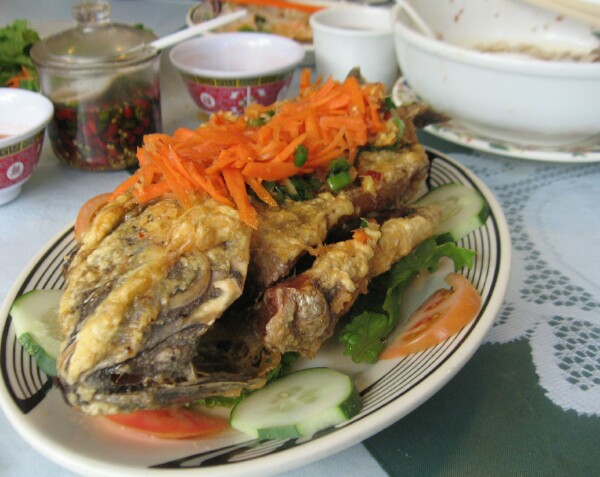 In a funny moment, Marks, Jazzfood's friend, attempted to divvy up the fish, as he was the one who ordered it, and was having more than a little trouble. I politely suggested he let Jazzfood, a professional chef, do the honors both looked relieved.
Jazzfood w/fish while Steve Z supervises.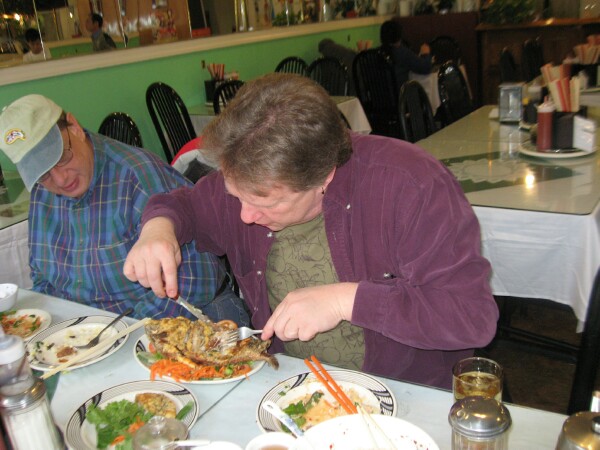 All in all an enjoyable lunch, though, to me, the key to a great lunch at Cafe Hoang remains the Spicy Chicken Salad.
Spicy Chicken Salad, (Goi Ga #009)
Picture not from 12/14 lunch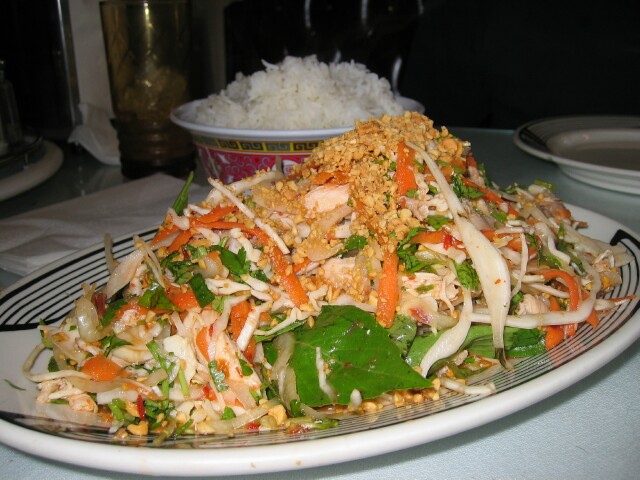 Enjoy,
Gary
Cafe Hoang
1010 W. Argyle St
Chicago, IL
773-878-9943