LTH,
When
Lincoln Noodle House
closed it left a little void in my default dining spots, it was in steady rotation as my wife loved the steamed dumplings and, especially, LNH's
house made hot sauce
. After four visits to Crystal Korean Restaurant I may have found a replacement.
Crystal Korean is bright, clean as a whistle, comfortable seating, inexpensive and a nice selection of well made home-style Korean, with an out of the box touch or two.
Not to be missed are the terrific made in-house Man-Du, steamed or fried.
Crystal Korean Man-Du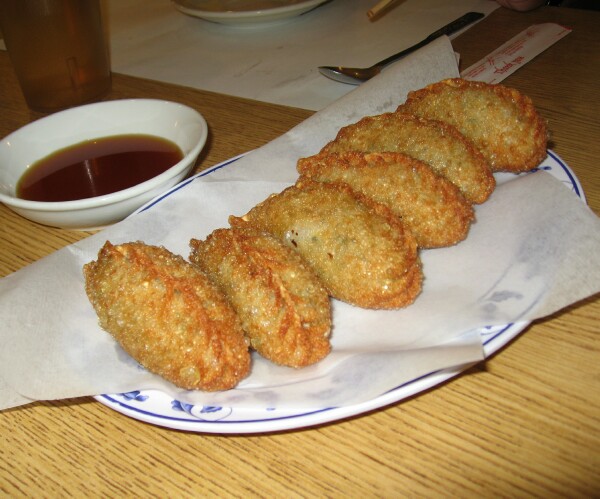 And when I say made in-house, I mean in-house.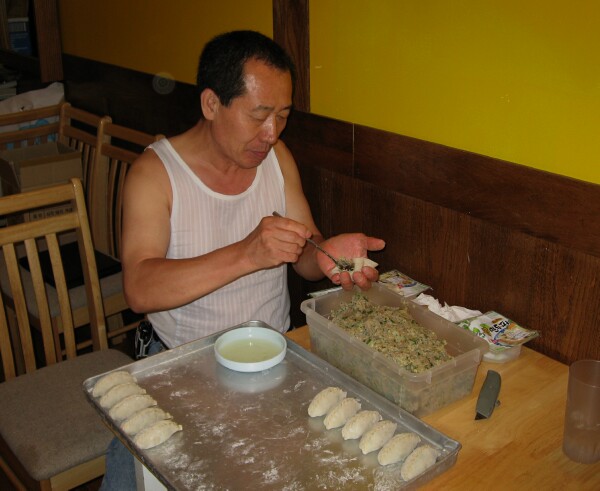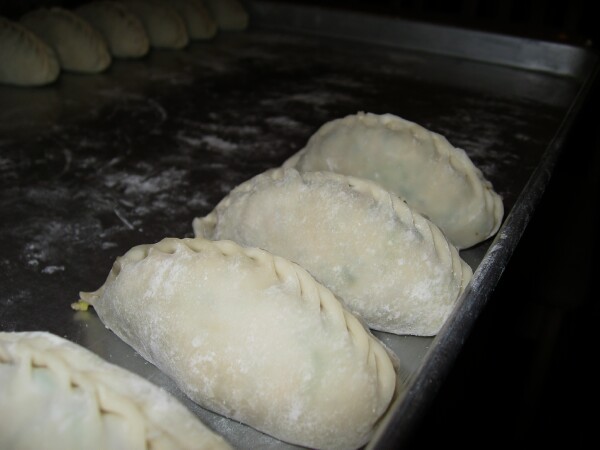 A slightly out of the box appetizer, which works surprisingly well, is Seaweed w/noodle. Nori wrapped around potato starch noodle and mozzarella cheese with a light coating and deep fried. Odd as this may sound, the interplay between noodle, mozzarella cheese and nori is delicious.
Seaweed Noodle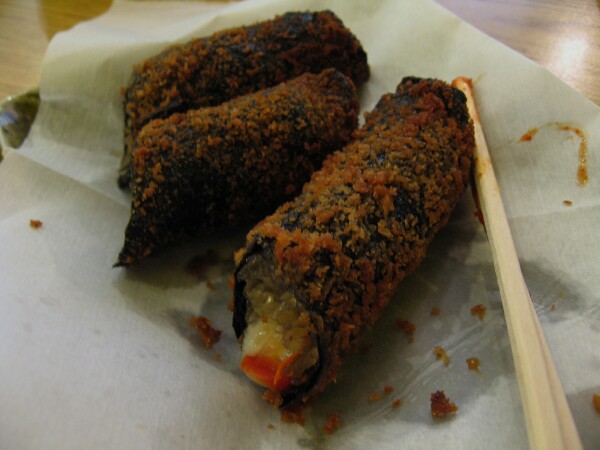 I'm a mackerel fan and Crystal's Go Dung Eo, slightly salty broiled mackerel, satisfies.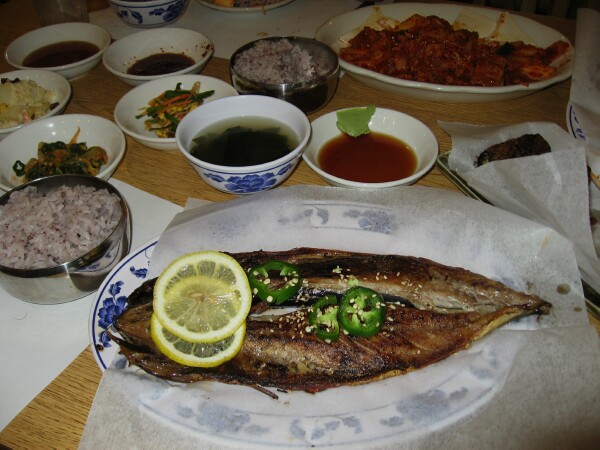 Kimchi Syuk Bokkeum, stir fried pork with kimchee and slices of tofu on the side verges on spicy and, especially with rice, seaweed soup and panchan, included with every meal, is a nice sized lunch for $6.99.
Kimchi Syuk Bokkeum
A few other dishes I've tried are tasty deconstructed bibimbap, kimchee fried rice and tonkatsu. No pictures though
The one small tv is keept relatively quite, service is good and, in what I take to be a good sign, many of customers seem to know each other. One late lunch there was so much table hopping I felt like I was at the Korean Myron and Phil's.
I quite like Crystal Korean, good food, with clear, clean, distinct flavors, no pretensions and low price.
Crystal Korean Restaurant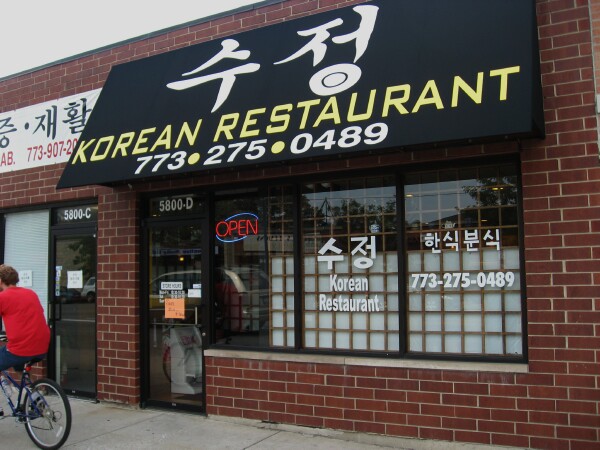 Enjoy,
Gary
Crystal Korean Restaurant
5800 N Lincoln
Chicago, IL 60659
773-275-0489