LTH,
Had the pleasure of another meal at Kim's Korean which, if possible, was even better than the first. Ordered a number of the same dishes, why mess with pork belly perfection, with a few additions and sidesteps.
Hae-Mul Pa-Ju (A3), Welk with assorted vegetables marinated in special sauce (A4), Sliced Pork Belly w/Tofu and Kimchi (A5), Wine Pork Belly (B3), Garlic Curry Pork Belly (B7) were delicious repeats.
Garlic Curry Pork Belly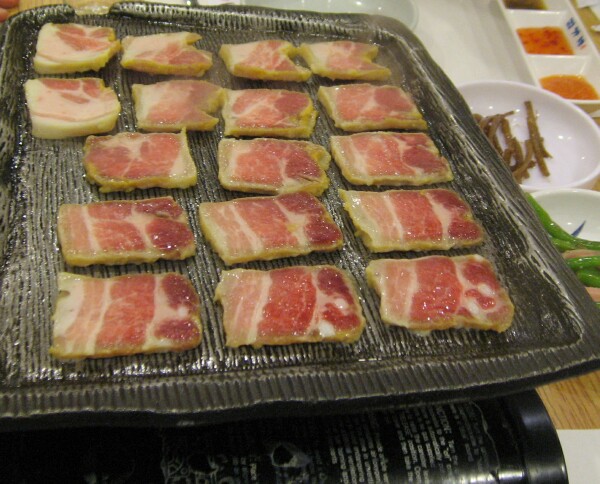 Hae-Mul Kal-Guk-Su Hand-cut noodles with clam, shrimp, mushroom and assorted vegetables cooked in a traditional Korean Casserole pot (C2) was a sidestep from our previous version w/beef. I preferred the seafood, we also allowed the noodles to cook longer before eating which I thought gave them better texture.
Hae-Mul Kal-Guk-Su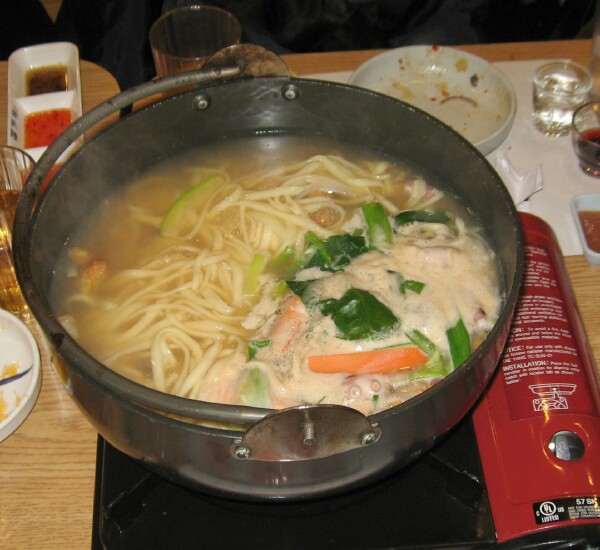 In amongst the more traditional creatures from the sea were sea squirts, odd texture with an even odder taste. Jazzfood likened them to eating the "ass end of the ocean"
Sea Squirt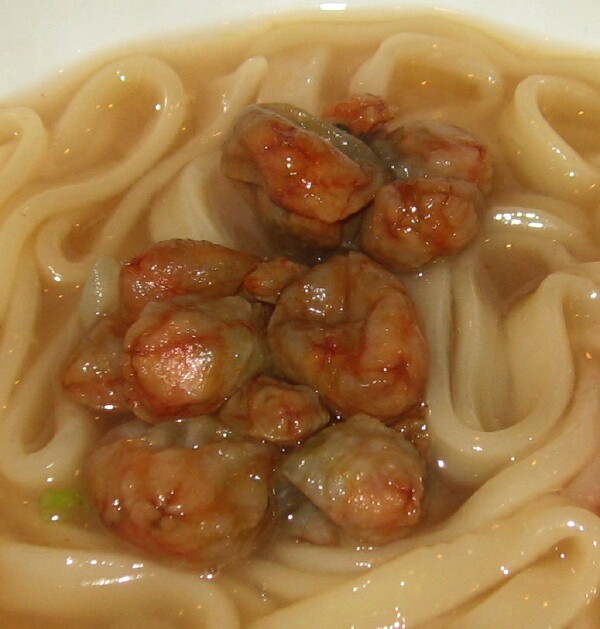 After Pigmon's
Al Bap
post from Los Angeles we were quite excited to see it on Kim's menu. Nothing like what Pigmon had in LA, yet tasty in it's own right.
Hae-Mul Kimchi Al-Bap (D21)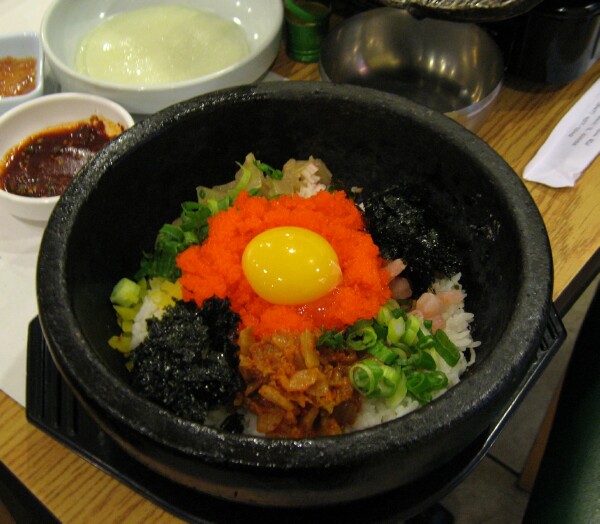 In the over the top, died and gone to heaven, though if you eat more than a slice or two of the rich, fat laden cartilaginous pork you actually do die and go to heaven, the Hwang-Je-Sal, or Meat from Pork Collar Bone, is the clear winner.
Hwang-Je-Sal -Meat from Pork Collar Bone (B8 )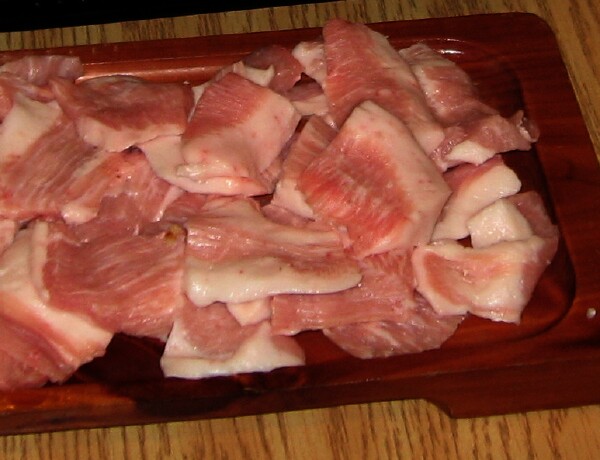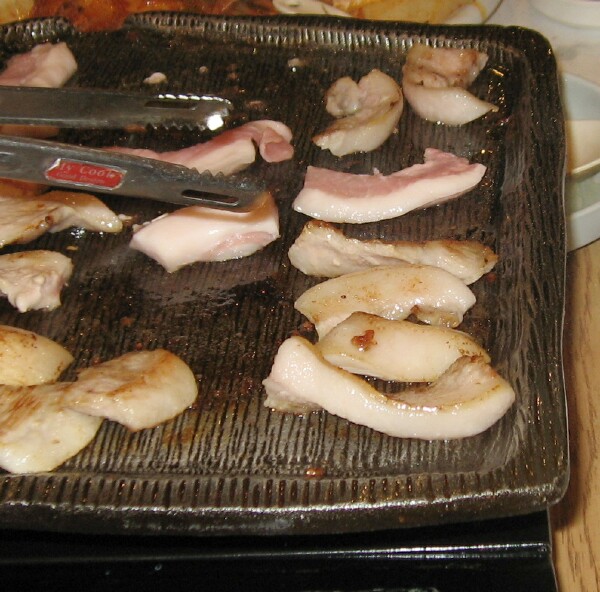 Sliced beef brisket, Dduk Bo-Ssam, was tasty but the comparatively lean beef seemed anticlimactic after the intensely rich pork collar
Dduk Bo-Ssam -Sliced beef brisket (B2)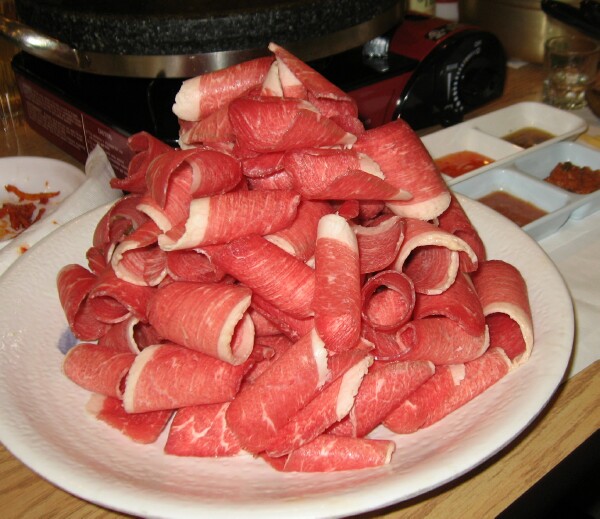 Jok-Bal Pork Hock was, well, a pork hock, tasty, if a bit under seasoned, and very photogenic.
Dmnkly w/pork hock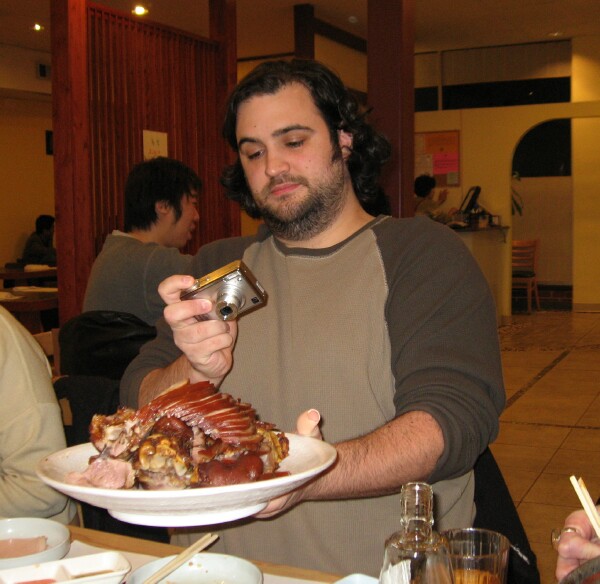 Nice selection of panchan, differing sauces for the various meat and razor thin marinated Daikon to use as wraps.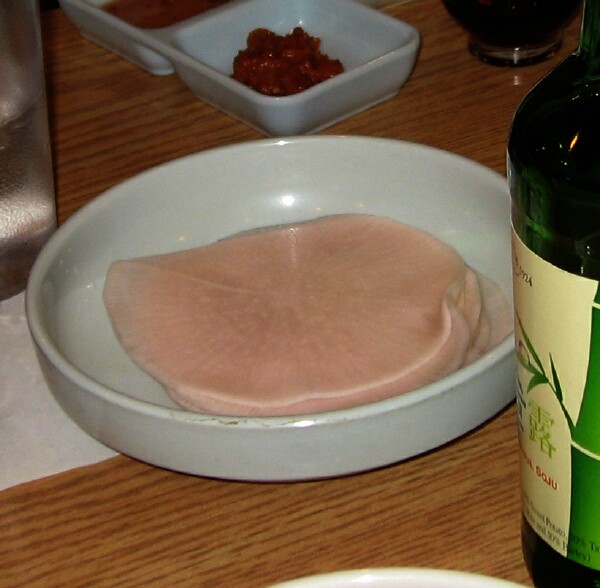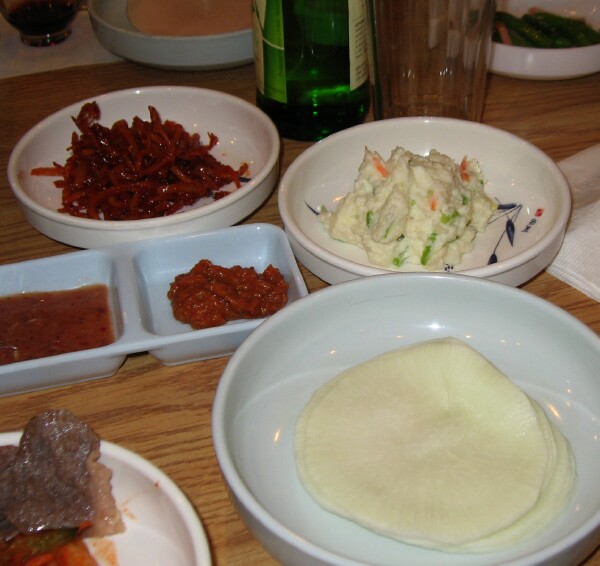 Surprisingly, it does not take long to get to Kim's from the Northwest side of Chicago proper. It's only a mile or so off I90 at Elmhurst Road.
Second meal at Kim's held up to, and even exceeded, the first. If you like Korean style pork belly, and who doesn't, a trip to Kim's is in order.
Enjoy,
Gary