HOAGIE HUT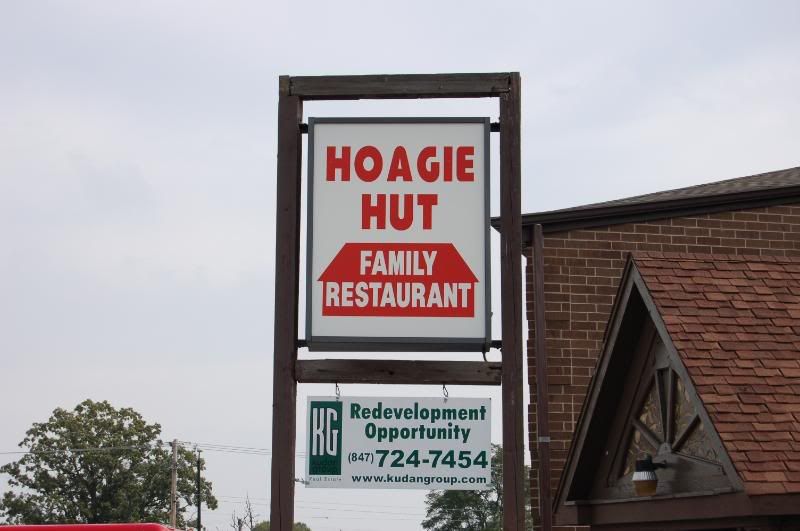 Inspired by another post and nostalgia, I made a trip to the Hoagie Hut today. For a certain segment of people who grew up on the North Shore from Highland park to Lake Forest and were underage patrons of Rainbows Bar (RIP) and the Wooden Nickel in Highwood, The Hoagie Hut was a
de riguer
stop after a night of drinking and carousing. I have been to the Hoagie Hut at least one hundred times and have only ever ordered the Cheese Steak Hoagie. It is neither a cheese steak in the Philadelphia style or a "Hoagie" in the true Deleware to Philly definition of Hoagie as this version is served hot. Some people might call it a Grinder. I call it a CSH.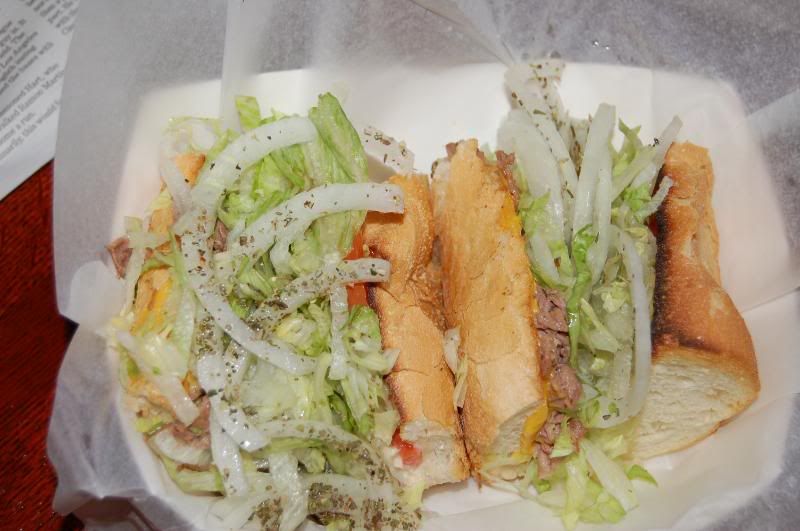 Gonnellla Bread, unidentified grilled beef, tomatoe, mayo, lettuce, onion and american cheese. Topped with Italian spices and your choice of catsup, mustard and/or hot sauce. Greasy, gooey and good.
Sadly, Hoagie is to be no more. Sure there is a "franchised" version in the city and a second outlet in Waukegan. But they are not the same. After 41 years serving the mispent youth of the North Shore...closing on Nov. 14.
Chris the owner tries to put on a brave face
Chris informed me that this prime piece of property is more valuable to its owner as
anything
other then Hoagie Hut.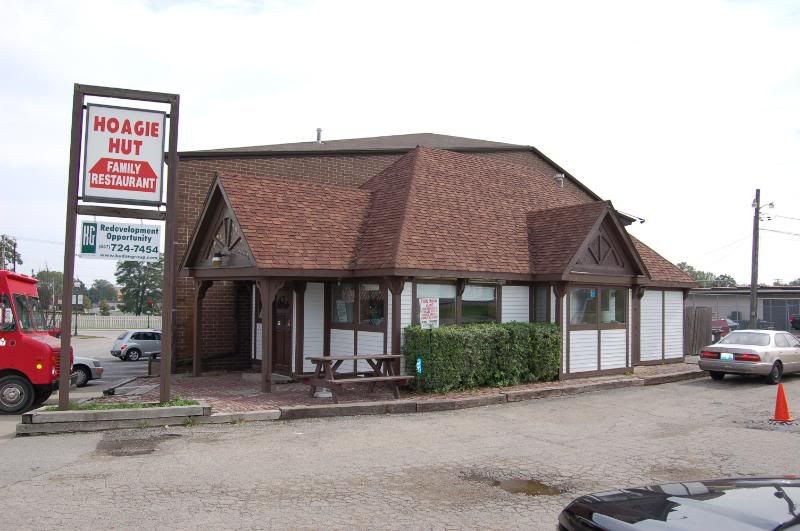 One more Cheese Steak for old times sake.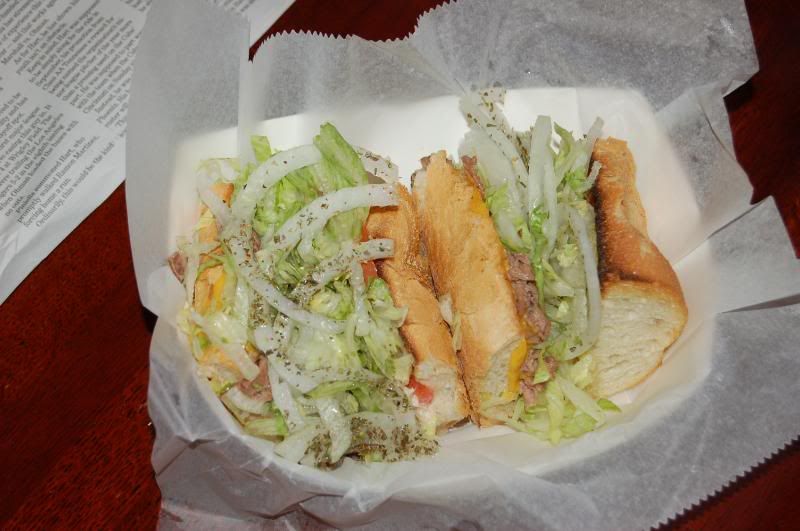 It isnt perfect, but it is pretty darn good and Ill be sorry when its gone. The original Hoagie Hut RIP 1966-2007
Hoagie Hut
555 Bank Ln
Highwood, IL
Phone: (847) 432-3262