I guess I'm not a serious LTHer. I've only been to three LTH-organized events in the past three days. I'll try harder. (Although someone else suggested I needed to attend LTH Anonymous. "Hello, my name's Tom, and I'm an LTH-aholic.")
But today's was interesting. I'd been past JK Sweets many times. I noticed the display case of cakes and other pastries. I knew they served ice cream and frozen yogurt. What I didn't know, until pointed out by ChgoMike and MHays, is that JK Sweets is also a Korean restaurant. How many people would have guessed that from the name? Hands?
Overall, my impression was the food was creditable, although the dishes labeled "spicy" were relatively mild; otherwise pretty good.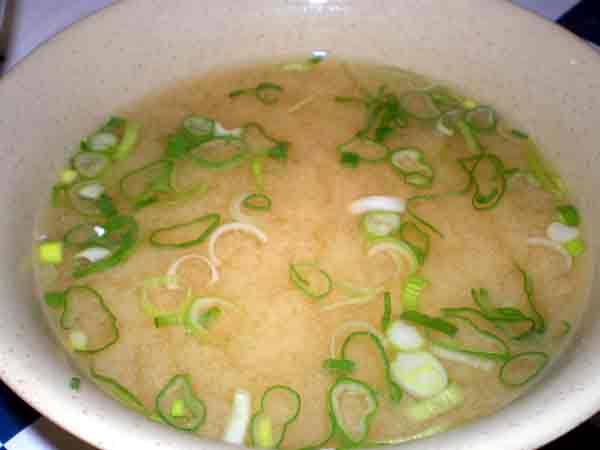 Many of us started with the
miso soup
, chock full of green onions.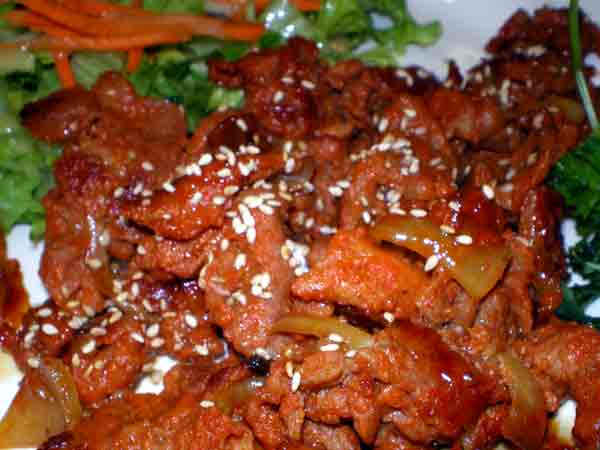 As mentioned above, the
Spicy Pork Bulgogi
wasn't especially spicy, but it was still tasty.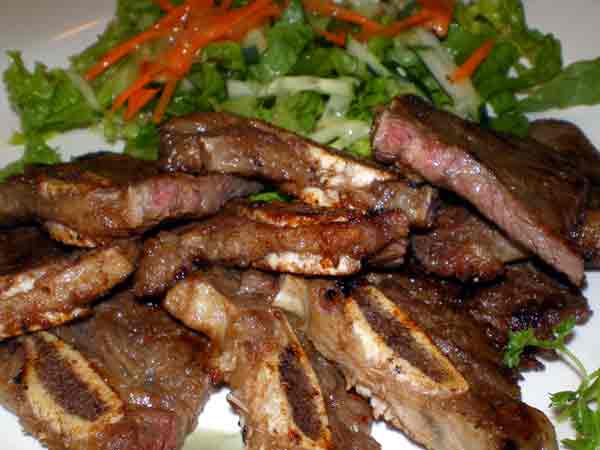 The
Kalbi
was maybe a bit chewier than I'd like, but was otherwise fine.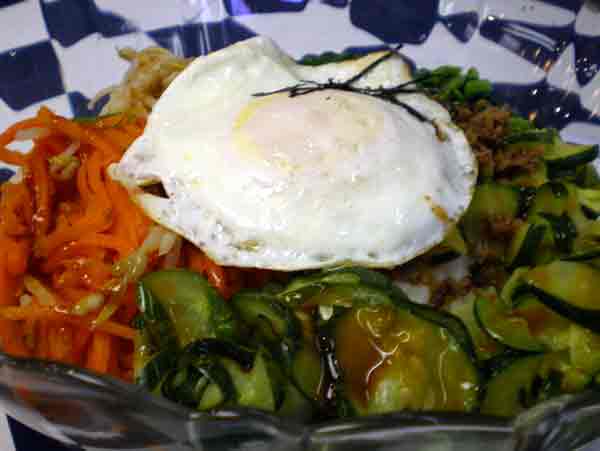 The
Bi Bim Bop
was fine, but not revelatory.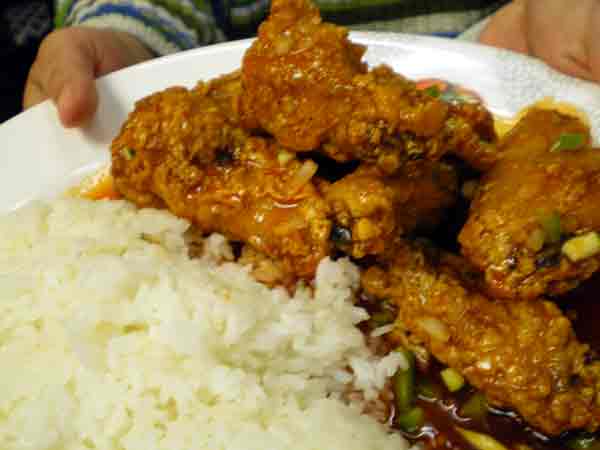 Spicy Chicken
also wasn't very spicy. It was about 70% - 80% as good as the chicken last night at Honey 1.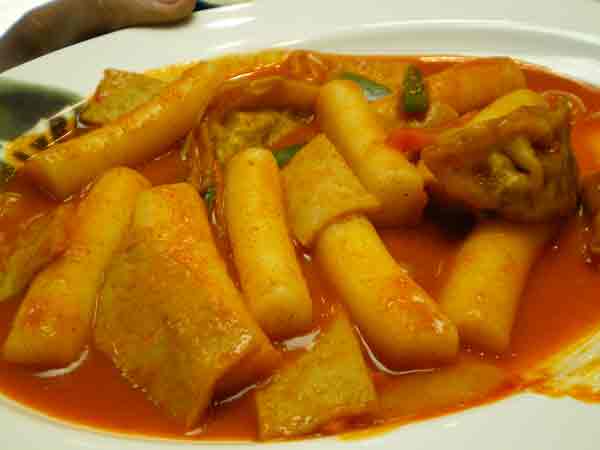 The
Duk Bog Gi
(not sure of spelling) was a dish I'd never had before - rolls of unleavened rice dough in a flavorful sauce. Reminded me very vaguely of a roll of gnocchi.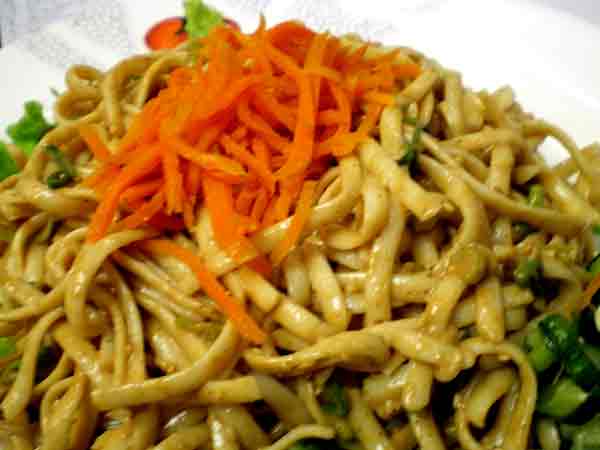 Spicy Sesame Noodles
are one of my favorite Asian noodle dishes. These had a nice texture, but again, I thought they were a bit lacking in both heat level and sesame flavor. (I wished I had a small bottle of toasted sesame oil to pour over them.)
If I were in the neighborhood (part of the Northwestern campus is virtually across the street) it could be a nice lunch option. But clearly not a destination.
Thanks to ChgoMike for organizing a fun afternoon.