Manning wrote:Last year we slow roasted at a low temp; this year Jim is brining.

There are a number of recipes, but they seem to contradict each other. High heat? Low heat? Cover or no? Brine or no brine?
Manning,
I smoked a couple of Heritage turkeys for the Slow Food booth at Spiaggia's 20th anniversary event, which we both attended. Edible member bait, so to speak.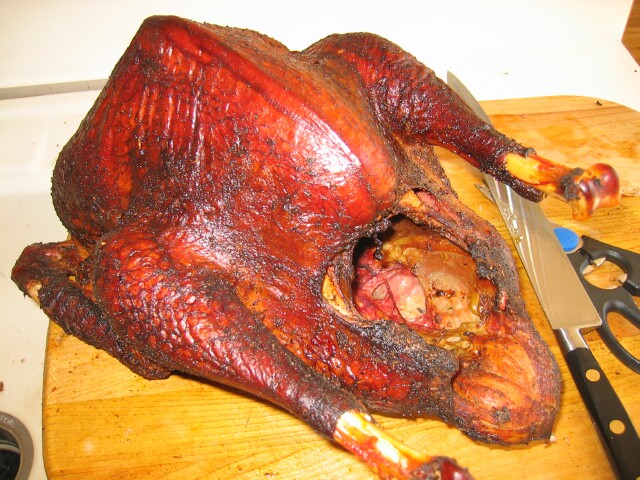 These were done with a simple brine of kosher salt and brown sugar with the addition of 1-part buttermilk to each 3-parts water, smoked at 250 with hickory and oak. The slight acid in the buttermilk helps keep the leaner and more muscular Heritage turkey from becoming dry and tough.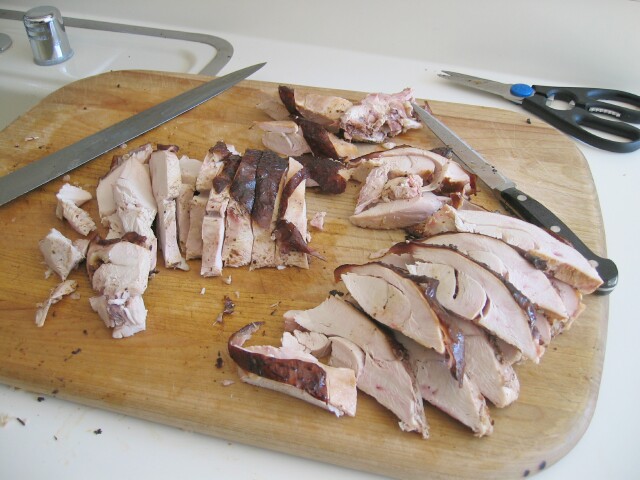 For the oven I would brine, sans buttermilk, and roast at 350 to 165 in the thigh, which is lower then most suggest. In my opinion the poor turkey is often subjected to overcooking, resulting in dry, tasteless breast meat.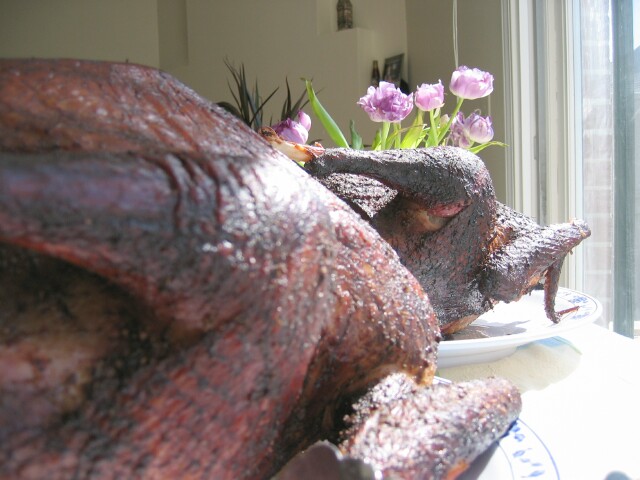 The one turkey, and poultry in general, trick I have is to snap the leg/thigh joint out of its socket, this allows the thigh to cook faster, resulting in less likelihood of the breast drying out before the thigh is cooked.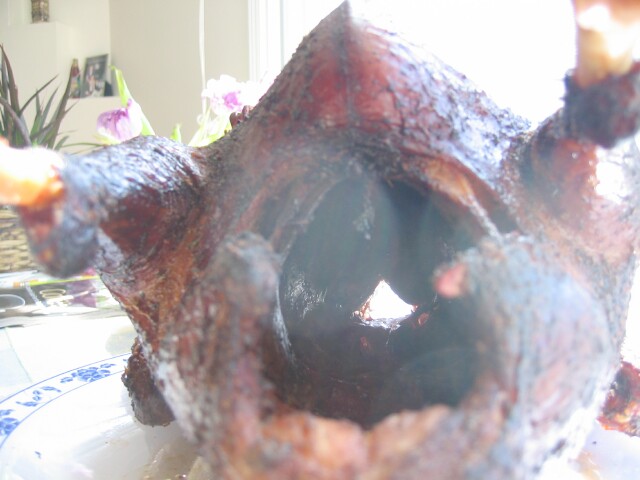 We are in Florida visiting my parents for T-day and I am oven roasting a very attractive all natural bird. I'll brine, just kosher salt and brown sugar, and roast at 350 to 165 in the thigh. My parents invited a pair of snowbird friends from Canada, I sure hope a 15-lb bird can feed 6-people.
Hope all have a wonderful T-Day.
Enjoy,
Gary