saw F. Hendersons recipe, and the parsley salad. I prefer doing my own thing.
Halved bones, olive oil, salt , black pepper. Roasted @ 350 for 20 minutes in the convection oven, then under the broiler for 10 mins. Caremlized majic. Served with a homemade red onion/balsamic jam this dish had it all, sweet, savory, buttery, texture, egg yolk. Over the top, gilding the lily, what ever catch phrase is appropriate. Mercy...!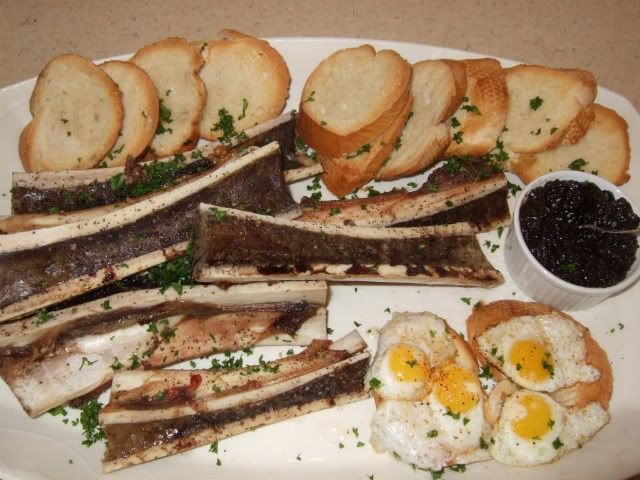 Mine, served with above mentioned jam, and sunnyside up quail eggs:
honestly the best version of bone marrow I have eaten(better than recent versions I have had @ Maude's & O & E imho.)
I did smoke the whole segment from B & L for 6 hours, they were ok, really concentrated the marrow down, light smoke, etc. The oven roasted halved segments Gepherth's were a much better product to work with imho.