LTH,
Spam is easy to make fun of and Spam Musubi, spam/rice/nori, oh-boy, a regular comedy routine. Only thing, surprisingly,
Aloha Grill's
spam musubi tastes good. The interaction between rice, spam and nori is very complimentary, really took me by surprise.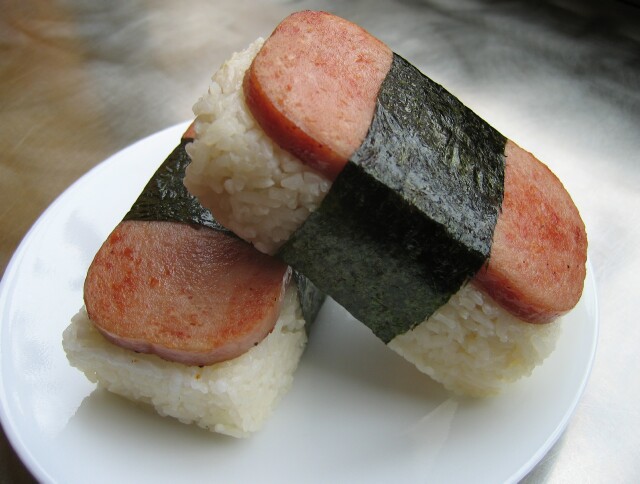 In addition to their regular menu
Aloha Grill
has daily specials, Portugese sausage, eggs and two scoops of rice caught my eye.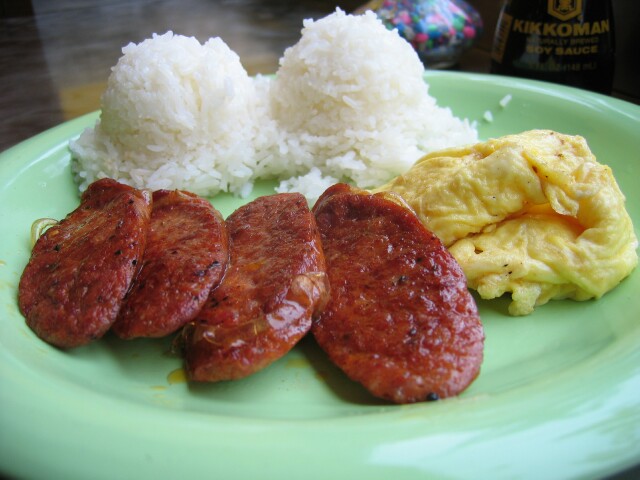 Ivan, the son of the owner, and a very friendly fellow, said the Portugese sausage had come directly from Hawaii, and was one of his favorites. He suggested a couple of drops of soyu, cautioning a little soyu goes a long way. While I enjoyed the Portugese sausage, I found the taste a bit spam-like, though it may have been musubi spam still resonating.
Overall I really liked the place, clean as a whistle, friendly service, inexpensive and a number of menu items I'd like to try, BBQ short ribs and in-house ground hamburger for example. The one menu mistake, which thanks to Octarine, ReneG and Mike G, I knew to stay far away from, is Kalua Pork, which is made with liq*id sm*ke.
It may have been Hawaii inside, but it's still winter in Chicago outside.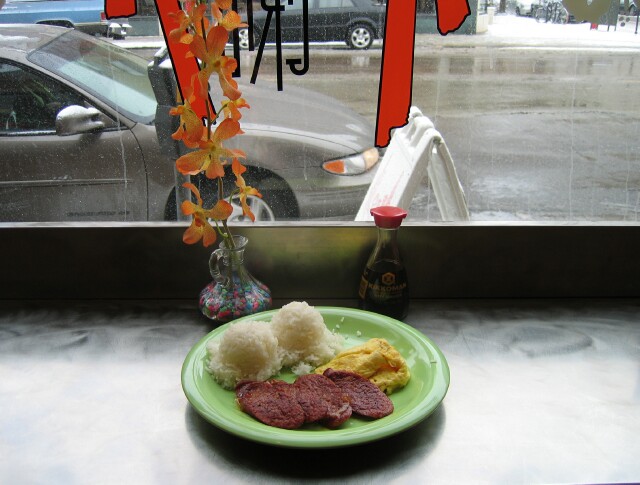 Enjoy,
Gary
Aloha Grill
2534 N Clark
Chicago, IL
773-935-6818