LTH,
Best get out your umbrellas as I'm about to go into full hyperbole mode. First, moderate disclaimer, Chuck and I are friends. Moderate you say, well, much as I like Chuck and the food at
Chuck's Southern Comfort Cafe
, not 100% of everything is to my taste, only about 95%.
What I will say is that 100% of the offerings at Chuck's are sincere. Sincere you say, what an odd word to use in relation to a restaurant, not in Chuck's case, he has 100% sincere effort behind each and every morsel of food that is served at his restaurant.
Chuck cares, it's evident in his demeanor, his staff, the cleanliness of his restaurant, and overall presentation. You get his best effort, no matter if you are a group from LTHForum, family from the neighborhood or a couple of Burbank teenagers on a first date. Pride is not only for groups of lions.
Chuck, who along with his fiancee Marla, graciously dined with our group, started our meal in fine fashion with one of my favorite cheeses, Double Gloucester with Stilton along with sliced green apple and grapes. Chuck even went so far as to tap into his private stock of port as an accompaniment.
Double Gloucester with Stilton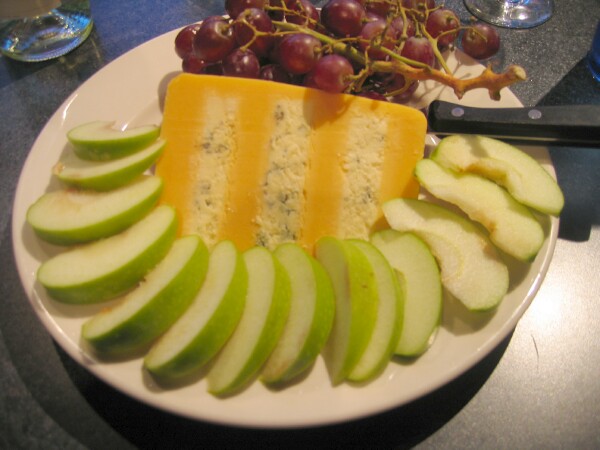 Next up was a delicious, if slightly out of focus, Chicken and sausage gumbo.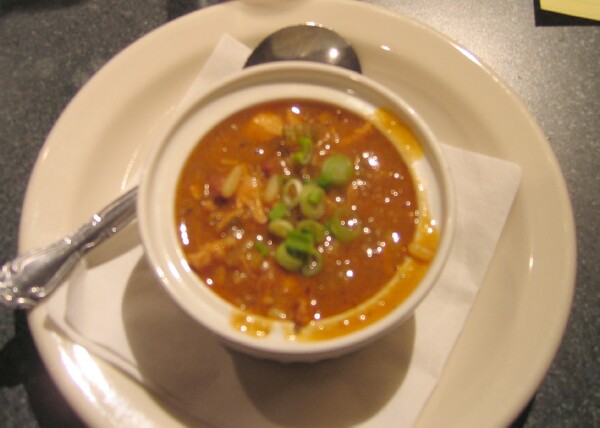 Followed by Bruschetta w/house-made pesto, tomatoes and Parmesan cheese.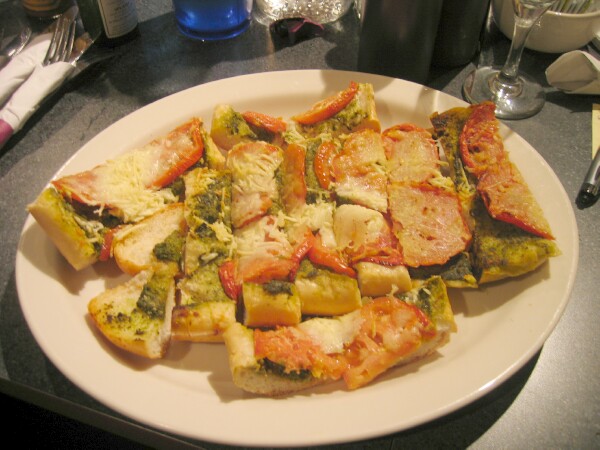 [
Warning
] Our Chuck's LTHForum dinner, with Suzy/Sdritz at the helm, was 16-courses. This is going to be a long post, best get a cup of coffee before proceeding.
Next up, course 4, of 15 if anyone's counting, was Chuck's version of a Bow of Red, made with Ancho, pasillia and guajullo. I could have used a bit more heat and a little less sugar, but, overall it was quite good.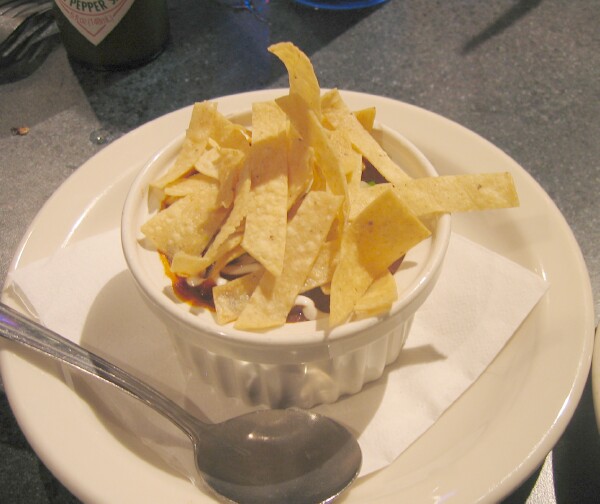 Incredibly rich Garlic Shrimp served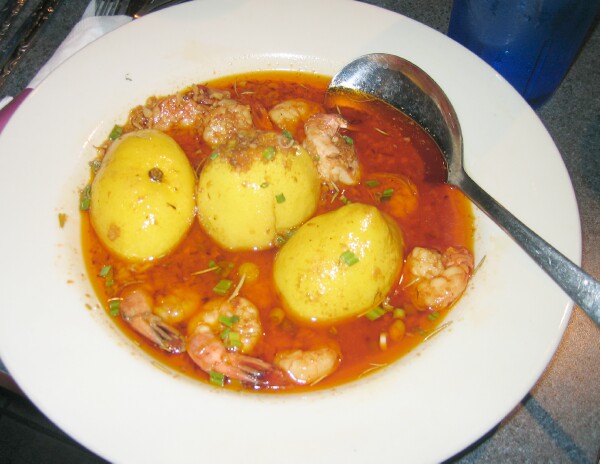 w/garlic bread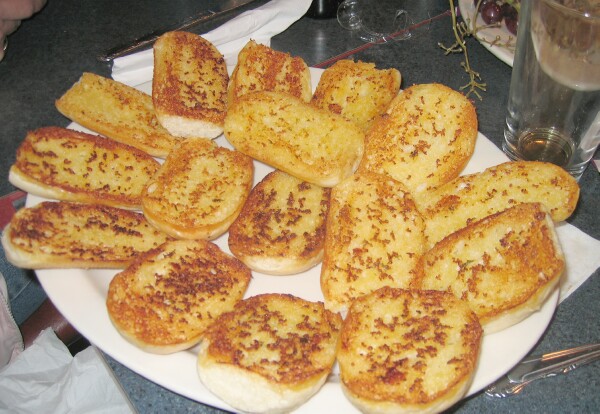 Mexican Pot Roast w/Chipotle, tomatillo and garlic marinade and sauce.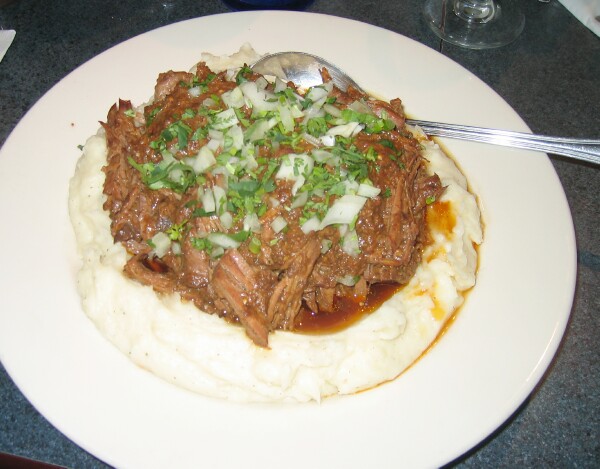 Dry rub Spare w/dried mora chilies and Baby Back's w/dried chipotle and morita. (I need to double check with Chuck on this)
L) Randy R) Chuck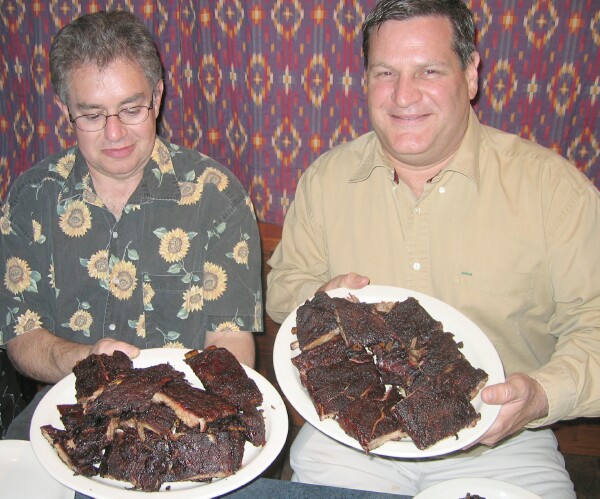 Next up was Chicken fried chicken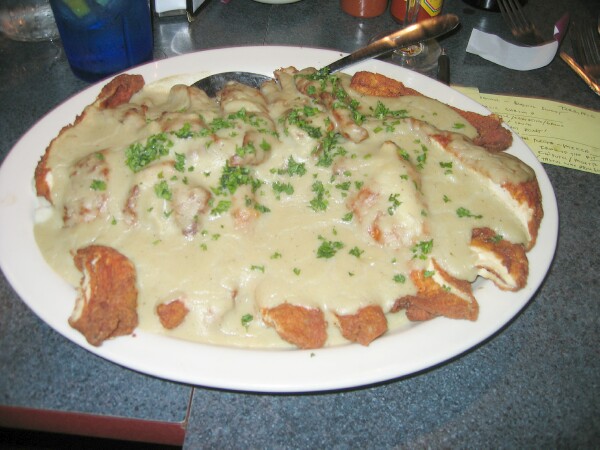 and Chicken Fried steak.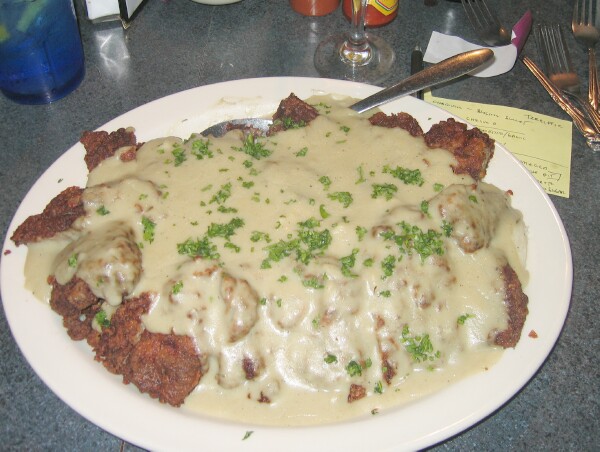 This is a perfect example of Chuck's over the top attitude. When Chuck heard we were thinking of having chicken fried steak, he said he also makes a great chicken fried chicken, why not do both. I like the way Chuck thinks.
Here's my little piece of Chicken Fried Chicken heaven, (I preferred, in this instance, the CFC to CFS) with a liberal does of El Yucateco.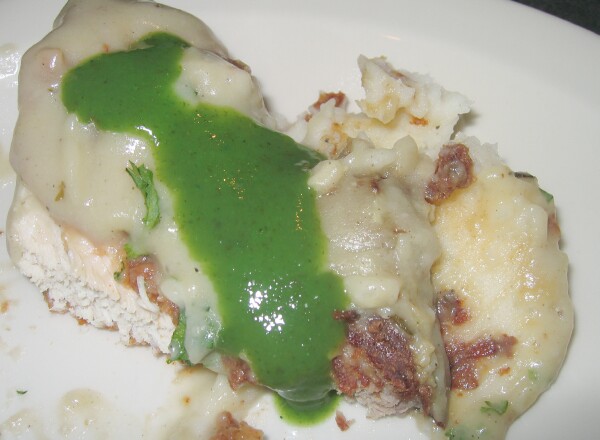 Smoked sausage was tasty, but to my taste had a little too much sage flavor, making them more like breakfast sausage then hot links.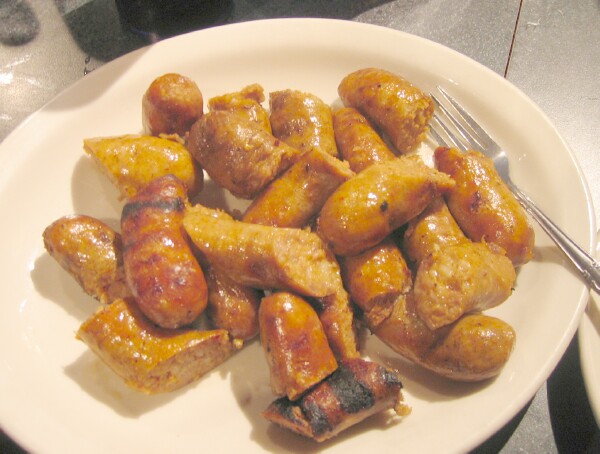 When I mentioned this to Chuck he, ever adaptable, suggested we take a few home on garlic bread for breakfast, and had them bring out small styrofoam containers.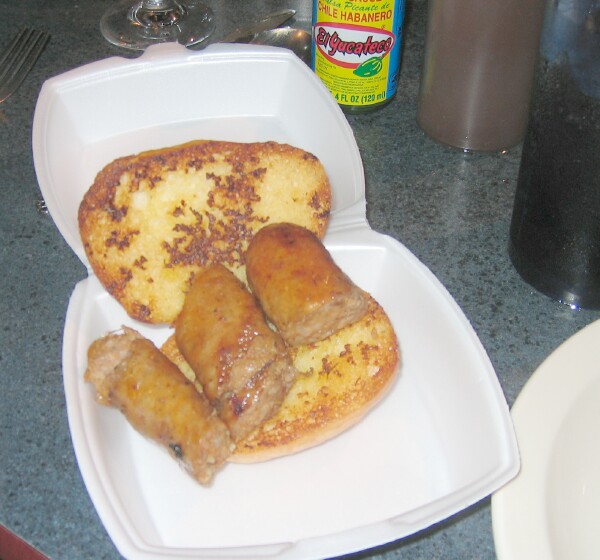 Our Chuck's Southern Comforts Cafe degustation was almost at an end, though we did, in a momentary burst of common sense, pass a course of Crawfish Etouffee, which I had a few weeks ago and is delicious. (You know when the likes of myself, YourPalWill, Bruce Cook and Petit Pois cry Uncle things are getting out of hand.
)
Our last non-dessert course, Chicken Quesadilla w/yellow mole and Hoja Santo was interesting. May have been palate fatigue on my part, but this was my least favorite dish of the night. I, though I am not sure others did, got a mildly bitter taste from the Hoja Santo, instead of light root beer/anise.
Chicken Quesadilla w/yellow mole and Hoja Santo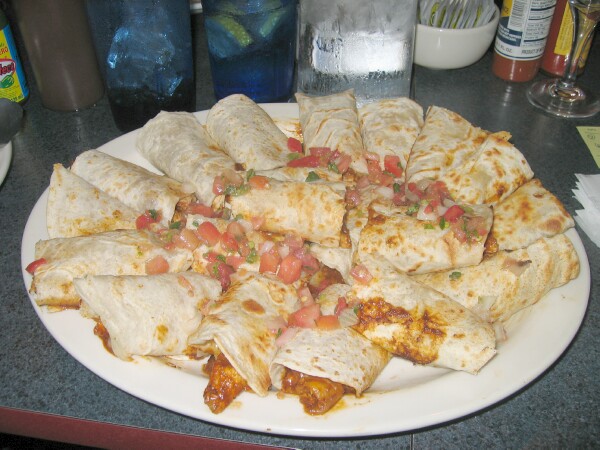 We finished (almost) with a stunner of a dessert, Banana's Foster Crepes with caramelized pecans and ice cream. Mary Cook, who is one of the lightest eaters I know, had almost 2 full portions.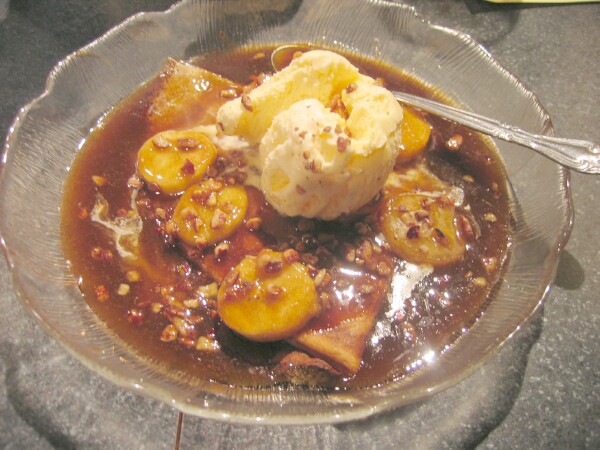 As it was JoJo's B-Day Chuck's brought out an ice cream brownie, complete with cherry and candle. I did not have a bite, but judging from the happy smile both JoJo and Ms. EC aka Petit Pois's had I'm sure it was delicious.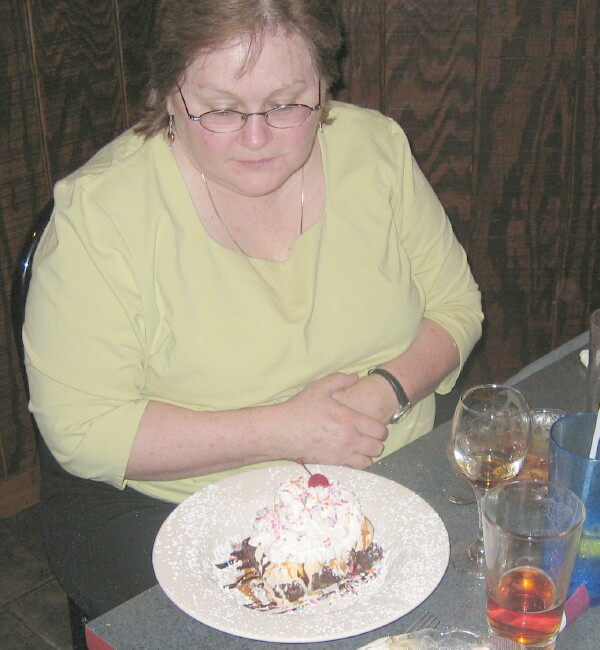 In case anyone lost count that's a total of 16-courses, an incredible bounty of wonderfully prepared, and artfully presented gustatory delights. Chuck, whose generous sprite is only eclipsed by his talent as a chef, charged us a grand total of $28 per person, including tax for this feast. Not only that, he kindly allowed us to bring our own wine and liquor with no corkage fee. Those who wished beer chose from Chuck's nicely thought out beer menu.
I would like to thank Chuck and his lovely, and engaging, fiancee Marla for a wonderful evening. Ellen and I will be back, and soon.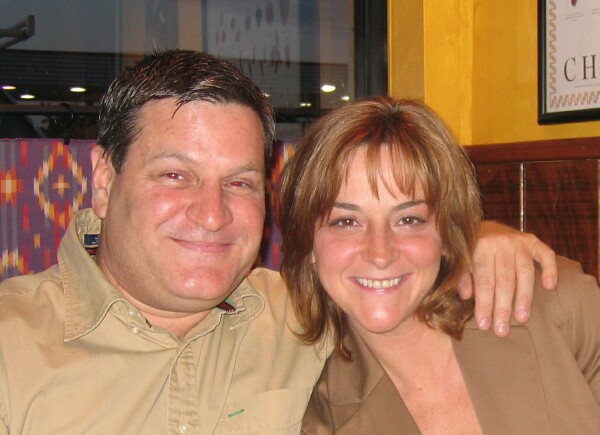 Enjoy,
Gary
Chuck's Southern Comfort Cafe
5557 W. 79th Street
Burbank, IL 60459
708-229-8700