gleam wrote:And more than anything it wasn't the changing the channel to something, say, in english that amused me. It was the specific choice (or random chance) of it being the country music channel. I would have enjoyed the foreign language programming more!
Ed,
I'm guessing if Maysoun knew she, in even the slightest fashion, offended you she would be quite distraught. I'm guessing it was pure happenstance, maybe she had seen that particular show 50-times, maybe she simply felt a little bit
Country
at the moment.
I realize you are in no way slamming City Noor, but I, somehow, feel compelled to point out I've never had anything but pleasant interaction with either Maysoun or Sam, in fact, I've been twice in the last 3 or so weeks for lunch.
A few weeks ago, in the company of Melissa, Thor and Mike G, I had City Noor's Mansef for the first time. I'm a fan of Mansef, but, for luck of the draw, had not been to City Noor on a day it was in the specials rotation.
City Noor's Mansef was terrific, equally as delicious, though in a subtlety different fashion, i.e. less tart, less soupy when served, as
Steve's Shish Kabab
.
City Noor Mansef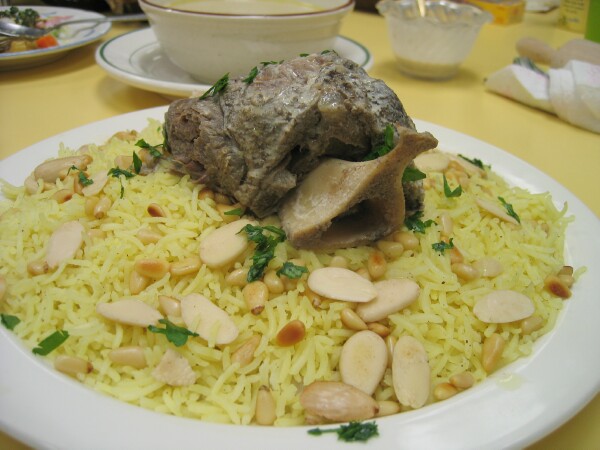 Maysoun said she makes the stock, for the soupy/tart yogurt broth, from beef, lamb and goat to give it a well rounded flavor.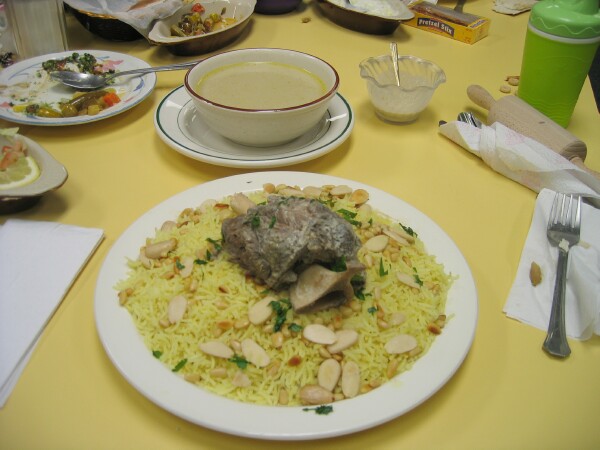 In addition to most everything I've tried at City Noor, I'm partial to the Fava Bean Falafel.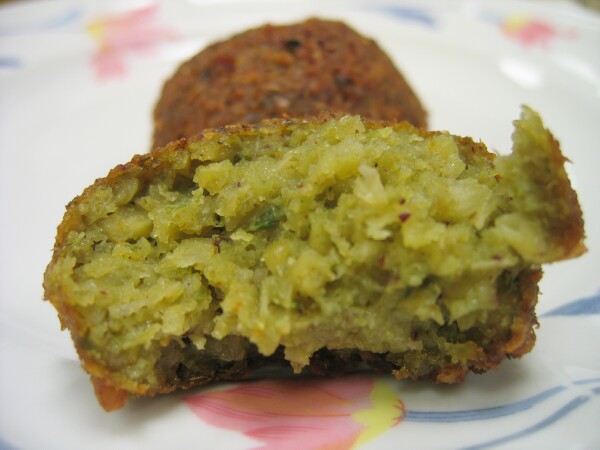 City Noor's Torchi seems, similar to giardiniera in Italian Beef stands, to change composition on a weekly basis. Always good, sometimes more to my taste than others. This day it was particularly good as there was an abundance of hot peppers. The pickles picked up a mild heat from the hot peppers.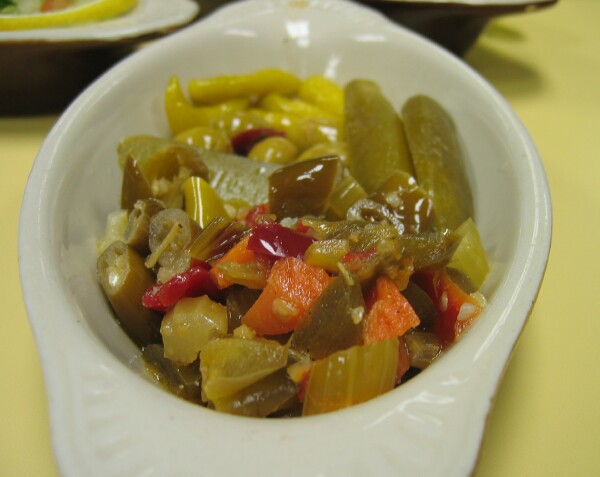 The only small problem was Thor seemed disinclined to share the El Yucateco.
In reference to Aaron's Great Neighborhood Restaurants nomination of City Noor, I enthusiastically agree City Noor is deserving.
Enjoy,
Gary
City Noor
4714 N Kedzie
Chicago, IL 60625
773-267-6777
Steve's Shish Kabob
3816 W 63rd St
Chicago, IL 60629
773-581-8920
Salam
4636 N Kedzie Ave
Chicago, IL 60625
773-583-0776
City Noor
4714 N Kedzie
Chicago, IL 60625
773-267-677