LTH,
Chicken and waffles are an incredible combination, savory, sweet, crisp, breakfast and dinner all rolled into one tied together with hot sauce, butter and syrup, poetry on a plate.
Parlor's Chicken and Waffle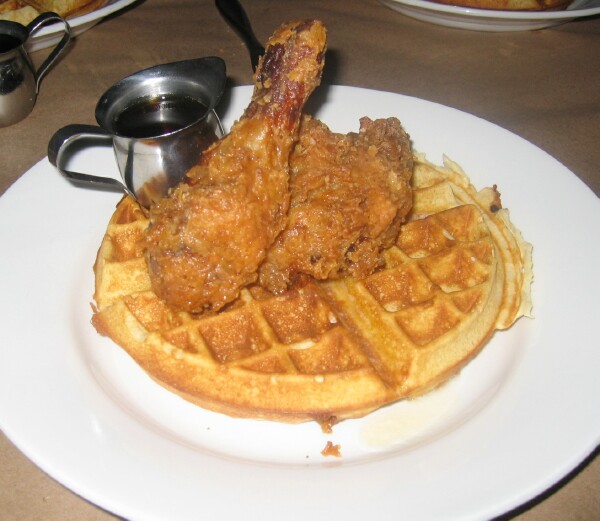 Parlor's chicken and waffle are a perfect example of the whole being greater than the sum of it's parts. The chicken was fine, moist, well fried, though the breading a bit on the thick side, waffle standard issue, fine, but nothing out of the ordinary, but in combination, with judicious use of syrup, butter and hot sauce, really quite good.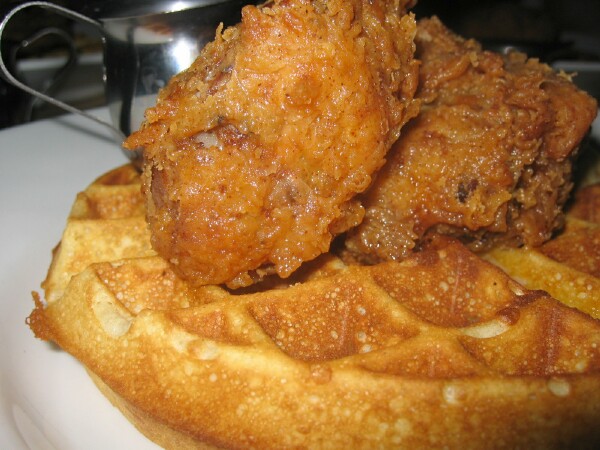 We started with fried oysters, which were well fried and tasty.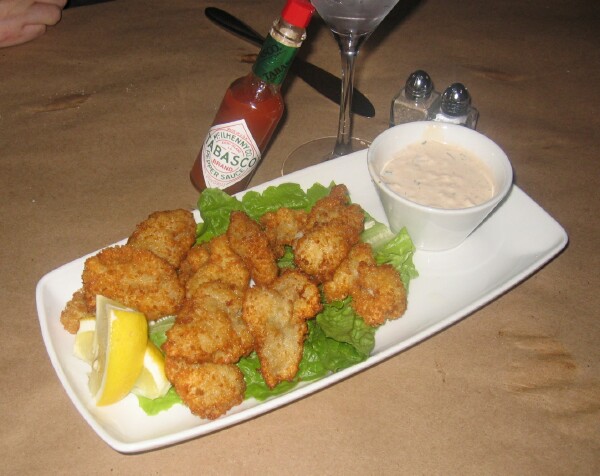 Mac and cheese needs work, flavor was bland and it had slightly separated resulting in a liquidy interior instead of creamy, cohesive mac and cheese goodness.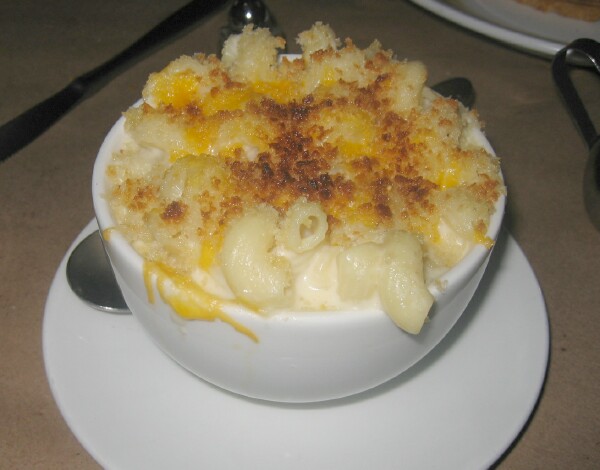 While Parlor's chicken and waffle combo was quite good, I thought $14 for 1-leg, 1-thigh and a waffle a bit high, couple that with a pulsing techno-beat bouncing off exposed brick walls, a high Hip-O-Meter rating and I won't be a regular, though I will be back for the chicken and waffle.
Enjoy,
Gary
Parlor
1745 W. North Ave
Chicago, IL
773-782-9000