LTH,
With brisk fall weather in the air, and in the mood for a heartier lunch, my thoughts turned to cevapcici on Bosnian pita. While I quite enjoy
B & M Bakery
m'th'su had recently told me about Fontana, a Bosnian bakery, grill, deli with limited seating for dine-in.
Fontana Bakery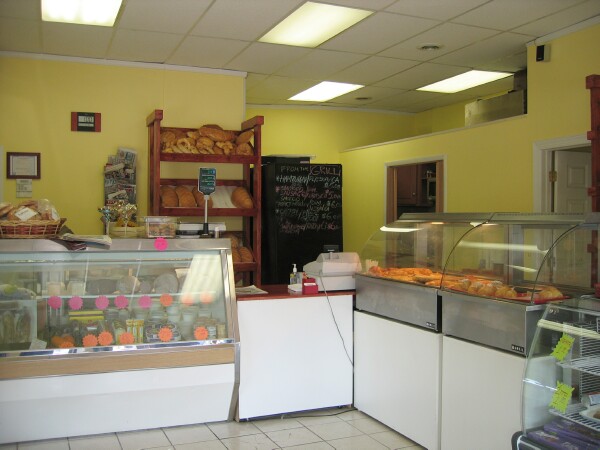 My cevapcici, a nice sized portion for $5, was quite good, served on a Bosnian bread w/tomato and onion.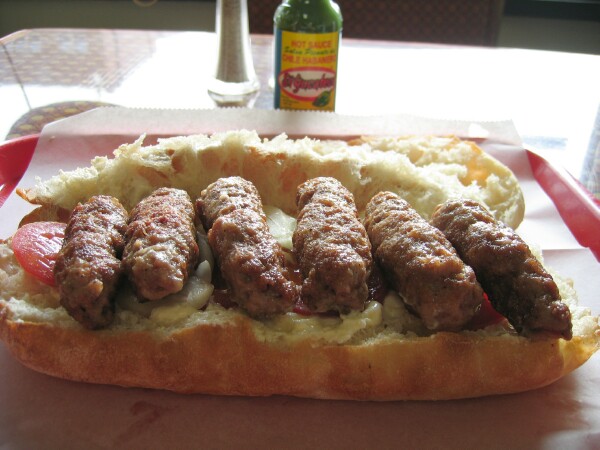 In addition to baked goods and deli there are daily specials, though next time I plan on trying the 'hamburger', which is made from the same meat as cevapcici and, according to the attractive young woman at the next table, delicious. She really enjoyed her meal, starting with lifting up the 'burger', inhaling deeply and declaring "what a wonderful smell" My kind of person.
Bread rack and part view of Daily Specials board.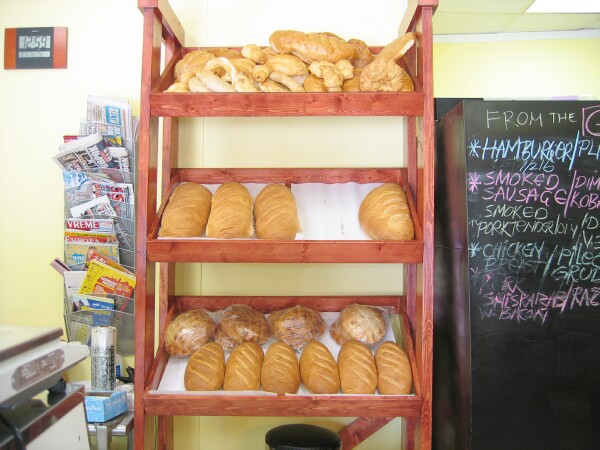 I took two slices of burek home, meat and cheese, which, combined with a salad, made for a very nice light dinner.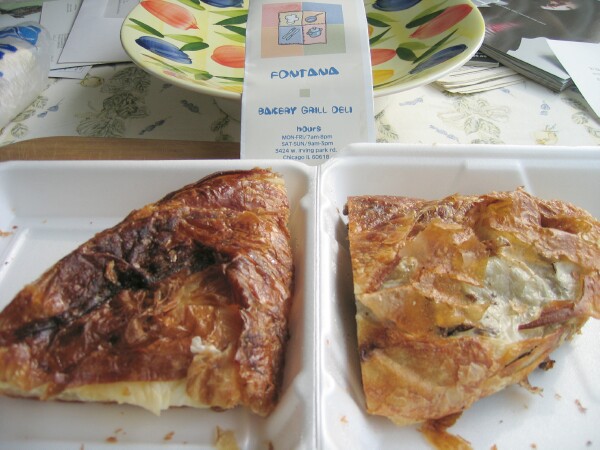 After lunch I stopped at Cermak Produce on Kedzie. I had never been and thought the grocery, with it's emphasis on Hispanic products, quite a nice store. If I remember correctly there was some discussion about where to find Oaxacan string cheese, which they stock. Cermak Produce also had a nice selection of El Yucateco, including chipotle, but not the elusive jalapeno.
Cermak Produce Oaxacan cheese/El Yucateco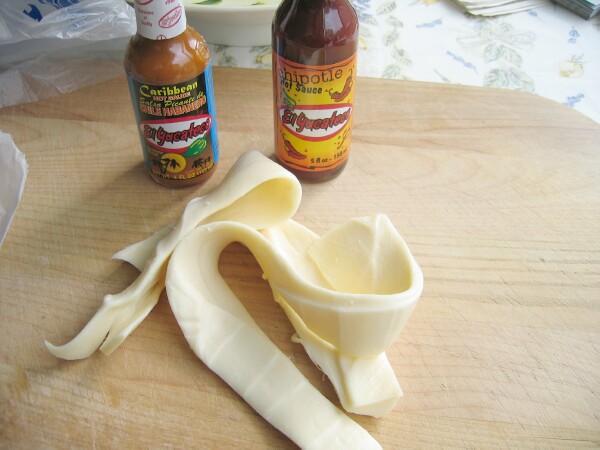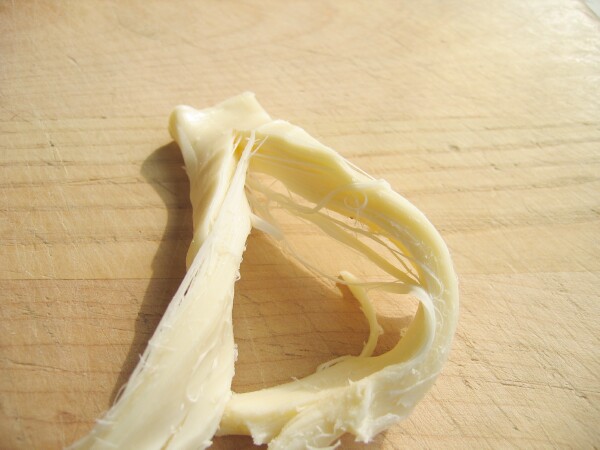 Enjoy,
Gary
Fontana
3424 W Irving Park
Chicago, IL 60618
773-279-9359
Cermak Produce
4234 N Kedzie
Chicago, IL
773-584-6120