LTH,
Inspired by d4v3 and JamPhil's posts, and missing Cathy and Josephine by a day, my wife and had a very nice dinner at Glenn's on Wednesday. Same as Cameron I was a fan of Davis Street Fishmarket (
please note past tense
) and Glenn's has a similar vibe*, though no oyster bar.
We were off to a good start when our, friendly, yet professional, waitress, Suzanne, brought an ice bucket, set in the traditional Glenn's high-chair, for our Australian sparkler informing us, prior to popping the cork, of the $5 corkage fee.
As advertised, the shrimp were enormous and, if not the best in the world, quite tasty, cocktail sauce was fine, I preferred the garlic butter.
Glenn's Ginormous Shrimp.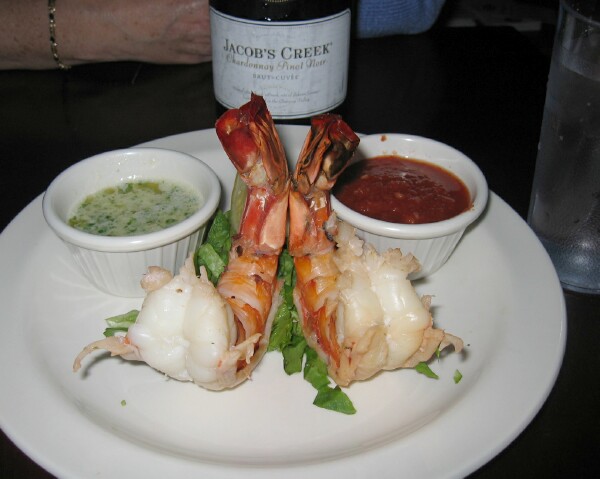 Scallop appetizer was terrific, pan seared toasty outside, silky inside, Ellen thought them the best she's had in quite a while. I found the sharp flavored dijon mustard sauce a nice compliment.
Scallop Appetizer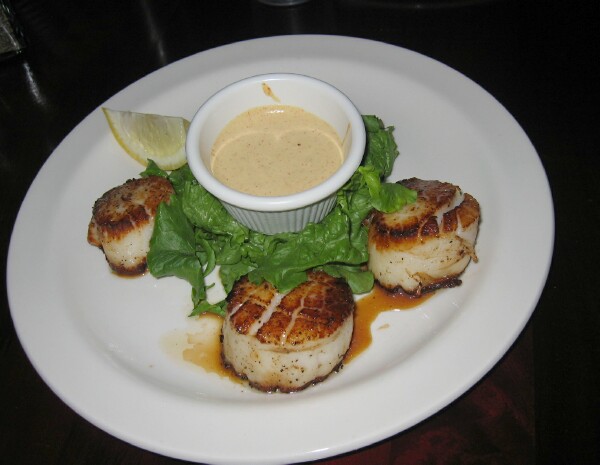 We had dinner salads with house-made dressing, one with buttermilk Parmesan the other 1000 Island, I'm a sucker for 1000 Island dressing. Greens were a interesting mix, with the obligatory blah Chicago tomato and a slice of cucumber. Actually the salad contained my only quibble of the evening, the croutons, obviously made in-house from various types of bread, were cold, limp and detracted from the salad. I'd suggest a couple of minutes in an oven or pan, to warm and crisp.
Glenn's Dinner Salad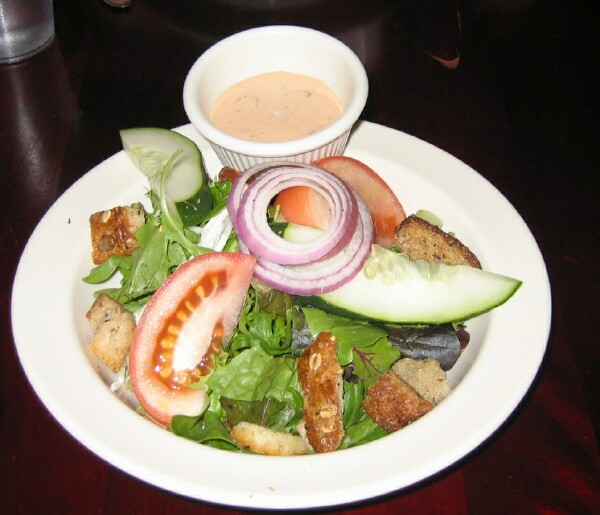 When Ellen asked Suzanne about the Arctic Char we both really liked her description, "if salmon were beef, char would be veal" Ellen was sold, and the Arctic Char was quite good, as were the green beans. The potatoes were ~shrug~, suffering texture wise from being held.
Arctic Char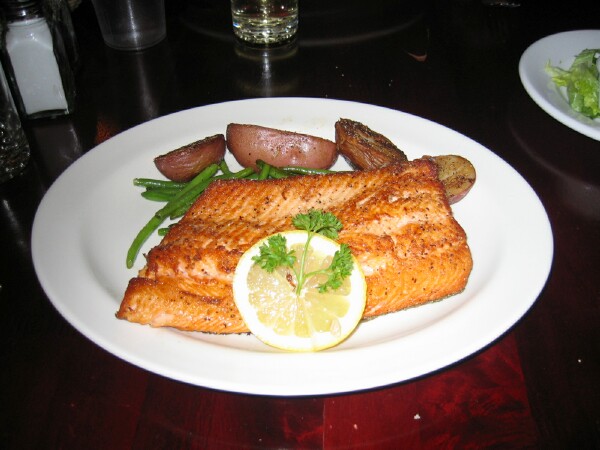 My 'Latke' Walleye was exactly as described upthread, in a word delicious. Crisp potato, moist fish flesh, nice mound of French green beans, well served by a dab of apple sauce and sour cream. This is the dish that will bring me back, and soon. I share Cathy's opinion on the slaw, though I think it was probably made in-house, the overly creamy style did not seem to suite the latke walleye.
Potato Encrusted Walleye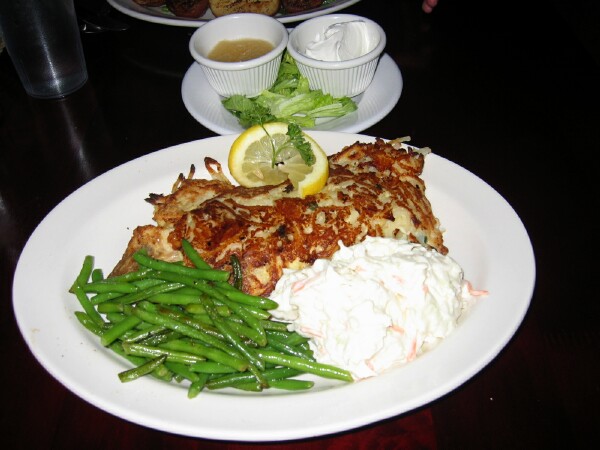 Daily specials are the way to go, fish in particular.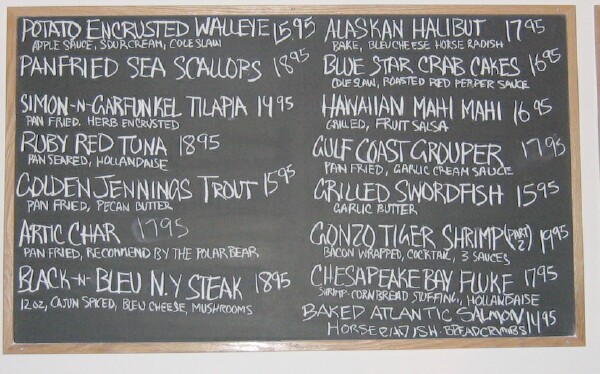 Nice selection of appetizers and there's even an Early Bird 4-6 fish special.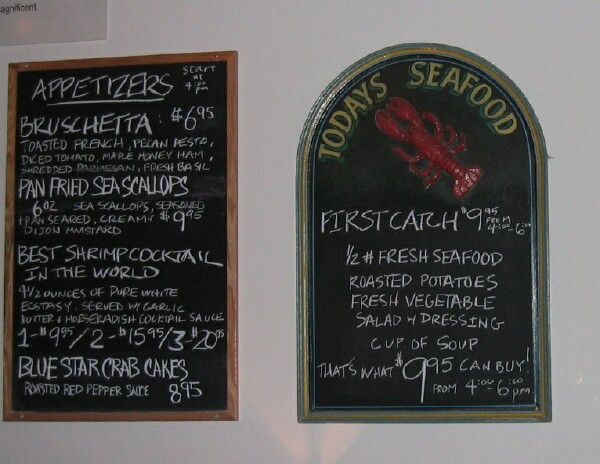 Physical space was pleasant, comfortable and greatly enhanced by the lack of techno-drone thumping in background replaced by, what Ellen called, music from the Oscars when they're doing an award presentation for someone who has died. Prices struck me as reasonable for fresh as a daisy fish, and the staff is friendly and professional.
Glenn's Diner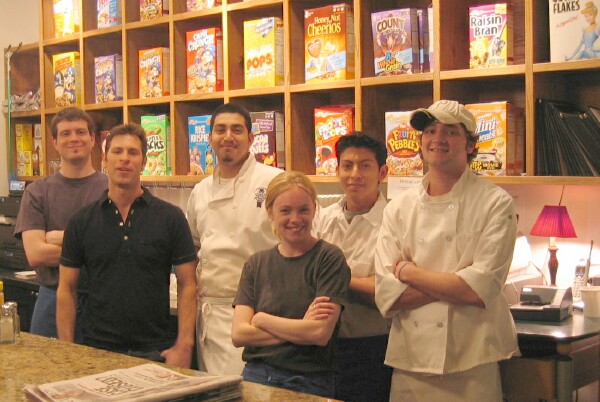 Enjoy,
Gary