Evil Ronnie wrote:I'm crazy about the smooth, yet slightly granular cake, which not being sweet enough on it's own, is soaked in a honey/sugary syrup. That slight crunch of the semolina between the teeth is fantastic.
Evil,
Add me to the growing list of those enamored with Nazareth Sweets semolina cake.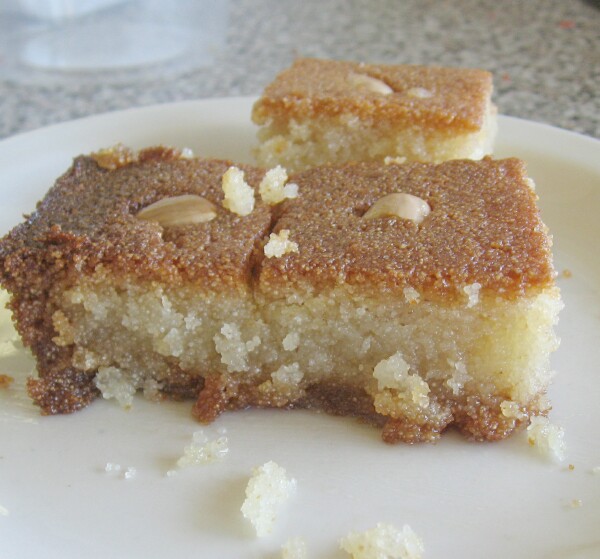 Michael M, Steve Z and I went after lunch at
Taqueria El Gallo Bravo
and they were just coming out of the oven. The warm semolina cakes had an amazingly light quality to them, Michael said hot they were more liquid than room temp and, if possible, tasted even better.
Khalil, the owner, was nice enough to let me use the bathroom in the back of the bakery, affording me a look at some of the cool bakers tools in the compact, and clean as a whistle, work area.
Khalil (L) and two assistants.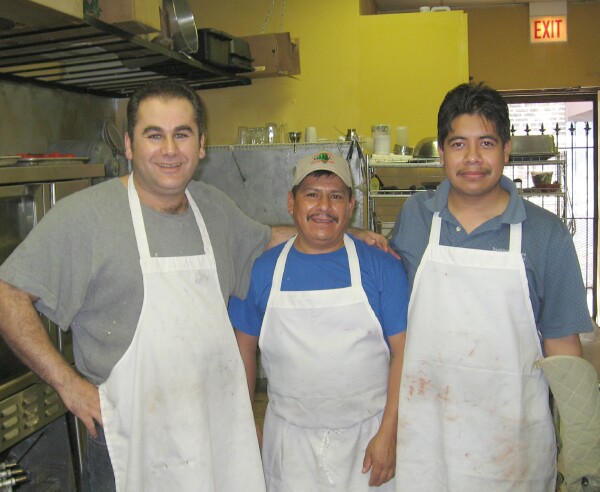 For example this large heated disk where they make filo.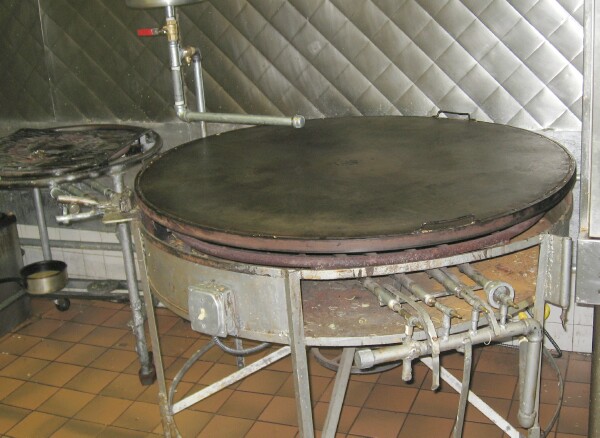 Only thing was they immediately put me to work.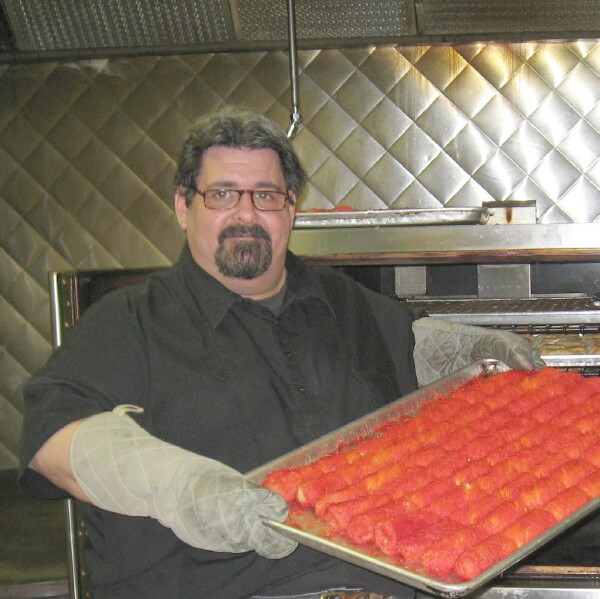 Nazareth is next door to
Salam
, one of my favorite places for Middle Eastern, and I've been to the bakery a few times over the years, though in general I am not a fan of honey sweet taste, the semolina cake is terrific, not over sweet, really very good, though lets not get crazy and say it's better than an
Old Fashioned Donut Apple Fritter
.
Nazareth Sweets is a great bakery, clean, friendly, reasonable prices, and Evil Ronnie recommended.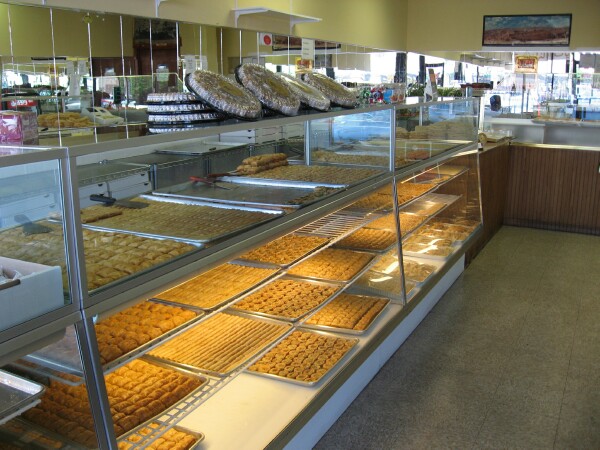 Enjoy,
Gary
Nazareth Sweets
4638 N Kedzie
Chicago, IL 60625
773-463-2457
Last edited by
G Wiv
on June 4th, 2006, 2:31 am, edited 1 time in total.