By Kristina Meyer (trixie-pea)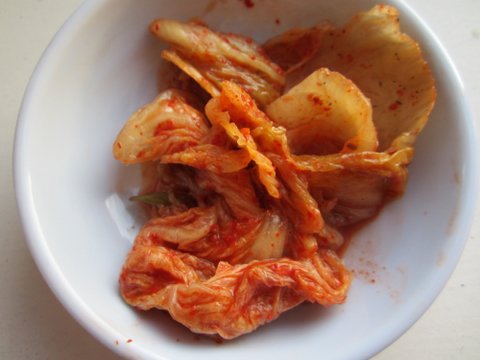 I am a Seoul-born American; I was adopted when I was a wee thing and came to Chicago before I was six months old. Raised in a white, Midwestern suburban family, my only exposure to Korean culture were annual Korean adoptee picnics and the occasional trip to the late Bando restaurant on Lawrence Avenue or Sam-Mee in Lakeview. My folks would order chap chae and fondly watch me eat bulgogi and kimchi like I was an exhibit. Genes, they'd say – that's why she likes it.
These familial dining scenes are great memories and stand in such stark contrast to my adult experiences, now that ajummas (ladies of a certain age) at any Korean eatery greet me with "Annyeong haseo!" as I walk in. I either answer back and get a string of questions in a language I don't understand, or feel guilty for not being more Korean and fight the urge to explain why. Sorry, Korea! No hard feelings, though – it doesn't mean I won't enjoy my meal. Especially my banchan.