By Katje Sabin (mamagotcha)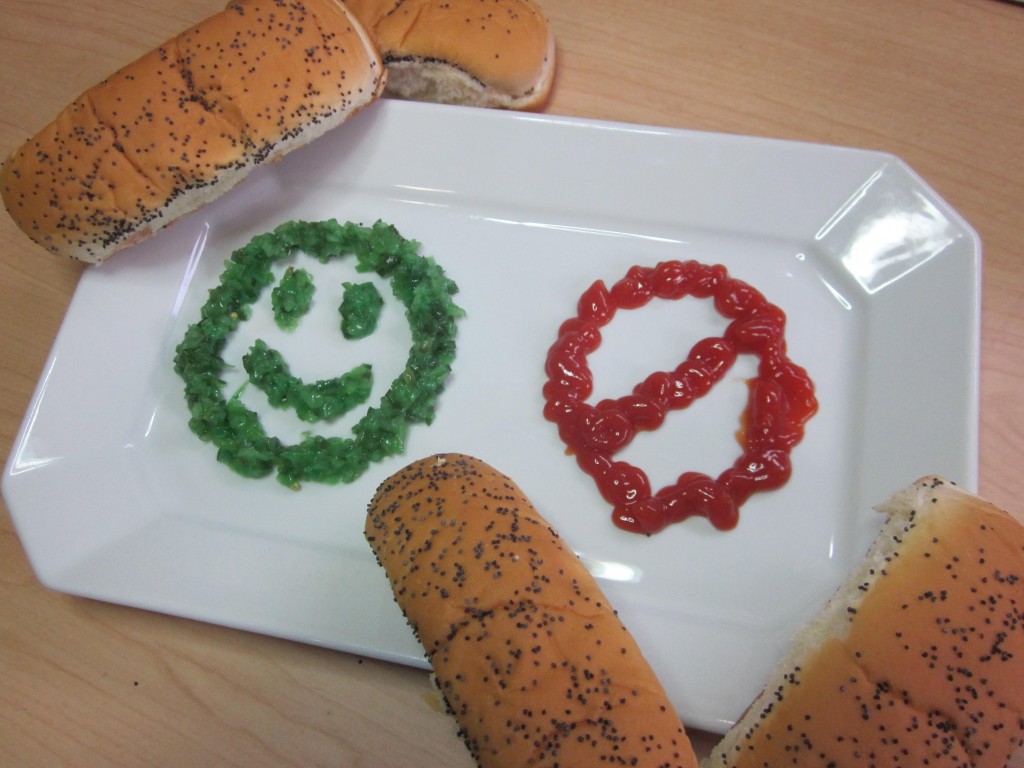 When I first landed on the Northwest Side four years ago, my sister quickly planned a trip to visit Chicago for the first time. And one of the ways she and I get our bearings in a new place is to dig in to the traditional foods of the area. So, naturally, our first foray into my new hometown's offerings included a pilgrimage to Superdawg.
There was also much sampling of pizza, Italian beef, giardiniera, and — Chicago being the largest Polish-populated city outside of Warsaw — a healthy dose of pierogies and paczki. But the one item she chose to make room for in her luggage on the return trip? A jar of the neon-green Chicago-style sweet relish that had adorned her hot dog.