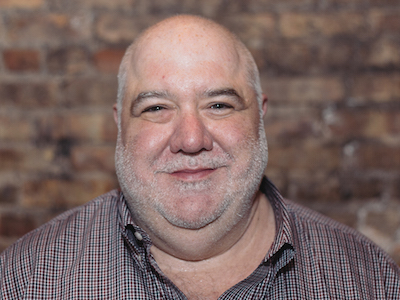 Ron Kaplan
ronnie_suburban, Co-owner
When Ron isn't eating, cooking, photographing food or writing about it, he's busy at work selling all-natural ingredients to various segments of the food industry. The son of a South-side deli man – and grandson of a Kosher butcher – he's been getting his grub on since before he could walk. Living for two years in New Orleans in the early '80s further reinforced his unending love for all things culinary. His Internet-food connection began in 2001 when he stumbled upon eGullet.com. It was obsession at first sight. After a multi-year stint there as both a host and manager, he turned his focus to LTH Forum, where he's been a member since May 2004. In 2008 he was named an LTH moderator and was also dubbed "The Food Geek" by Chicago Magazine. He's currently a member of the Bread Bakers Guild of America and the International Association of Culinary Professionals, and is a certified Kansas City Barbecue Society judge. He lives in north suburban Chicago with his wife and son.
stevez, Site Admin, GNR Committee, Mensch Of The World
Steve grew up eating in restaurants of all kinds. His father was a hotelier, and he developed an early love of all things culinary from hanging around the kitchens and restaurants of his Dad's properties. Besides that, his mother was – and still is – an excellent home cook. He's been obsessed with eating and cooking food his entire life. One of his earliest food memories is sitting in front of his mom's oven window, watching Pâte à Choux rise as if it were a TV show. One of the original members of LTH Forum, he is now the system administrator and one of the owners. As his "day job," Steve owns a digital media production company and is an avid food photographer. Steve is a certified Kansas City Barbeque Society BBQ judge and lives on Chicago's northwest side with his wife and smoker.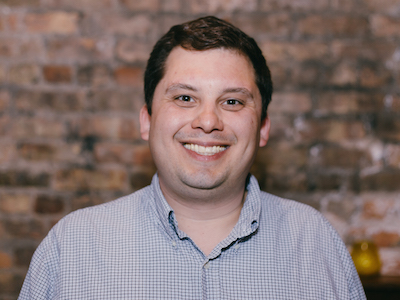 Onur Usmen
turkob, Head of GNR Program (Retired 2018)
Onur developed a passion for food and cooking from his aunt, whose wonderful Turkish cooking is one of his fondest memories from childhood. He spent hours helping her in the kitchen and fortunately wrote down many of her recipes before she passed away. He moved to Chicago in 2007 and discovered LTH Forum and the Great Neighborhood Restaurants (GNRs), which served as invaluable resources on where to eat (and more importantly, what to order). Before his daughter, Leyla, was born in 2014, he embarked on many culinary adventures with his wife, Christine (snap203), such as a hummus crawl in Tel Aviv, a survey of ramen shops in Tokyo and a full day of street food in Old Delhi. He also loves whiskey and beer, having visited every distillery on Islay, and served for three years as a BJCP homebrew competition judge. Onur joined the GNR Committee in 2011 and took over as head of the program in 2013.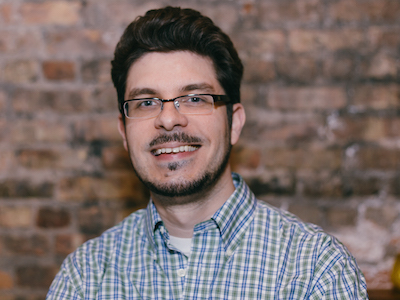 Matthew Dean
Santander, Moderator
Matthew had a culinary awakening in the city of Santander, Spain, while conducting archaeological fieldwork; since then, saffron, smoked paprika, squid ink and lemon peel have flavored many of his experiences. Dubbed "The Pizza Professor" by Chicago Sun-Times journalist Mike Nagrant, he came by his knowledge honestly, having grown up around Calabrese cuisine and experienced it from basement ovens to the Taste of Melrose Park. Matt is a longtime
Great Neighborhood Restaurants
committee member and enjoyer of late-night LTH dinners. He works at The University of Chicago and is a professional singer (
rookerychoir.org
, among others), producing interfaith concert events in his spare time. His young Oak Park-based family is sustained largely by Freddy's Pizzeria and Cemitas Puebla.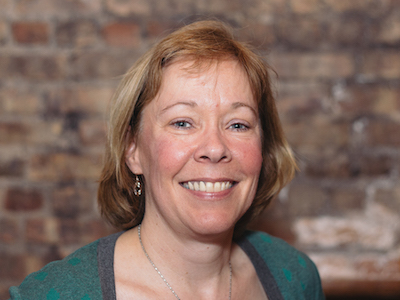 Mary Godlewski
The GP, Moderator
A Chicago resident, born and raised in Oak Park, learned much from her parents about food. Her parents had a catering business on the side, and her father especially was not afraid to try new foods. If a client group's guest speaker was from West Africa, he'd cook a West African meal. Seeking out good food has been a family tradition: on their way to the grocery store in upstate New York to get dinner fixings, she and her father had to stop at the hot dog cart first because it smelled so good. When Mary studied in France in college, she and a friend went on a quest to find the best chocolate éclair in Rennes. Mary's screen name stands for the "Godlewski Planner," because she has a tendency to organize activities and mentally keep track of others' calendars – a skill/curse that makes her a perfect office manager in real life, and a fine choice to take on a more public role for LTH Forum, her comfortable online home. Her father would be proud.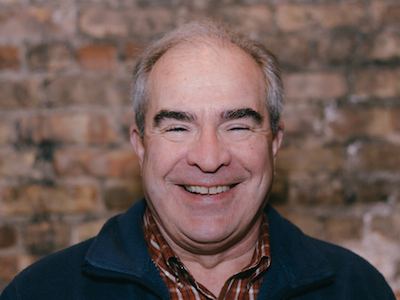 David Hammond
David Hammond, Moderator
David is a corporate communications writer/consultant, a founder/lead moderator of LTH Forum, Dining and Drinking editor at Newcity and food columnist for Oak Park's Wednesday Journal. He also does bimonthly food-focused segments for Rivet Radio. David's food/travel writing has appeared on WBEZ and in TimeOut Chicago, Where Chicago, Chicago Reader, Chicago Sun-Times and Chicago Tribune. He hosts a local cable television series entitled "You Really Should Eat This."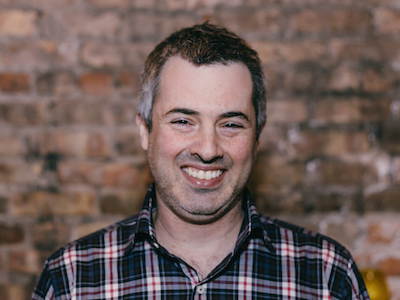 Darren Lubotsky
Darren72, Moderator
Darren's Chicago food roots run deep. His great-great-grandfather's first occupation when he arrived in America was as a horseradish grater at the Maxwell Street Market. Darren's interest in sharing his love of food and cooking began early. By age 10 he had hosted several underground breakfasts for his family, preparing delicacies such as cottage cheese pancakes, French toast, and a fusion of oatmeal, mustard, and peanut butter that was deemed to be ahead of its time. Later, he changed careers–he is now an economics professor–but still moonlights at home as an amateur pitmaster, bread baker and coffee roaster. Darren has been a member of LTH Forum since 2006 and has been a moderator since 2013. He credits LTH for helping him find countless hidden restaurant gems and make some great friends along the way. He lives in Andersonville with his wife, children, and his incomparable Airedale, Walter.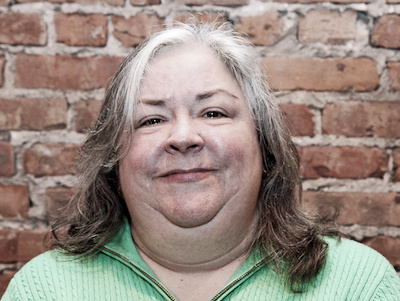 Catherine Lambrecht
Cathy2, Moderator
Catherine is a founder and moderator of LTH Forum. In addition to initiating LTH's holiday party and annual picnic, she boasts a list of accomplishments any foodie would envy. She founded the Greater Midwest Foodways Alliance, acted as program chair of the Chicago Foodways Roundtable of Culinary Historians of Chicago, and has performed duties as president of both the Illinois Mycological Society and the Highland Park Historical Society. She is also proud to have been a Master Gardener, a Master Food Preserver and Vice Chair of the Advisory Council for the University of Illinois Extension at Grayslake, as well as a Vice President of the Lake County Extension Foundation.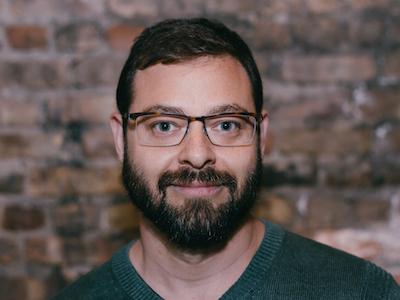 Richard Beckmann
RAB, GNR Committee
Rich is a Pittsburgh native, Chicagoland transplant who is thrilled to be part of LTH and this city's vibrant food community. He credits his mother with his passion for food and cooking. He spent much of his early years in her tiny kitchen, watching and helping her cook Jewish, Hungarian, and Romanian dishes from scratch—and her techniques influence nearly everything he cooks today. Over the years, his hobby has bled into his professional life, and his legal practice includes counseling clients involved in many restaurant- and food-related businesses. Rich enjoys contributing to LTH Forum, both as a member of the GNR committee and in serving as legal counsel to the site. He loves spending time in his Glenview kitchen with his wife Ronna (REB) and two-year-old Max, who's currently learning to crack eggs, form burger patties, and identify a perfectly ripe mango.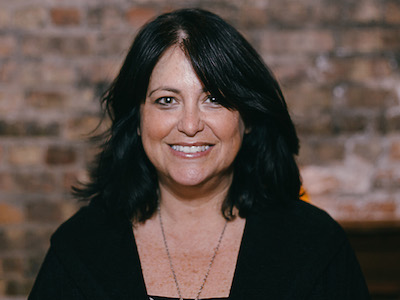 Jennifer Berman
boudreaulicious, GNR Committee
Jennifer is a cocktail chef and food explorer, as well as an avid condo and community gardener. She is also passionate about animal rescue, and with her ever-tolerant partner, Mike, is the proud parent of two rescue pups, Boudreau and Rexy, as well as Puig and Abreu, the gi-normous guinea pigs (no, they're NOT being fattened up for any food exploration projects!). Jennifer discovered and joined LTH Forum in 2010 while seeking recommendations for Korean BBQ joints, and it was culinary love at first sight. A member of the GNR committee, her LTH highlights include planning the annual GNR dinner and rehabbing restaurants in exchange for free meals. Most of all, she's grateful for getting to meet some of the finest food freaks anywhere!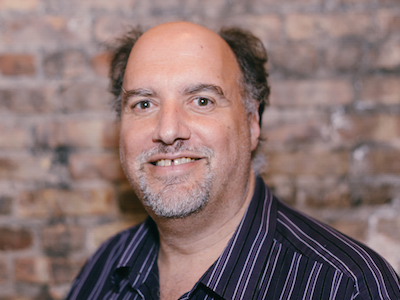 Joel Finkle
JoelF, GNR Committee
Joel loves everything about food: the science, the art, creating it and eating it. His mother was a caterer for some years, but he learned more about cooking for himself from his father. He is an information technology consultant for the pharmaceutical industry, and uses his science and engineering background in his approach to cooking. He and his wife Sue (SueF) host occasional lavish parties with extensive recipe hacking and numerous shopping trips to ethnic markets around the city. He lives in the northwest suburbs with Sue and a beagle of very little brains.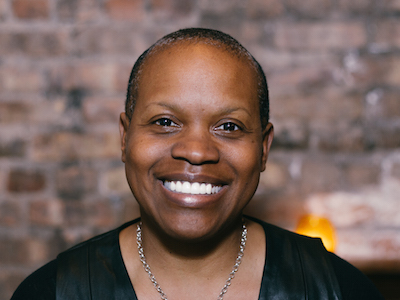 Ava George Stewart
pairs4life, GNR Committee
Ava is a criminal defense lawyer in Chicago, where she's lived for three decades. She currently serves as co-chair of the WBAI's Criminal Litigation Committee, is the Illinois Delegate for the National College for DUI Defense, and serves on the DUI Committee of the National Association of Criminal Defense Lawyers. Born and raised in South Carolina, she joined LTH Forum in 2007, and currently serves on the Great Neighborhood Restaurants Committee. She describes herself as a planter of seeds, a preserver of foods, and a coaxer of sugar and wheat. In addition to her culinary endeavors, she is an avid cyclist, a follower of Baha'i, and a dog lover and activist. She is married to her BFF, Alistair George Stewart, and is helicopter mum to a Portuguese Water Dog with a rap sheet filled with aliases, including Wonder, Pumpkin, Puddin' Pop, and Scrumptious.