by Ron Kaplan (ronnie_suburban) and Matt Miller (milz50)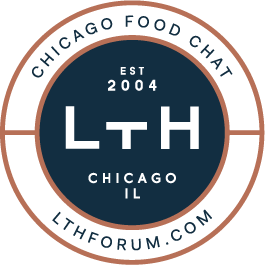 Welcome to the newly redesigned and updated LTH Forum. We've made changes to the way the website looks, and to how it works on the front end and behind the scenes. And if you're reading this via your mobile device, hopefully you're experiencing some increased usability and functionality.

As for the look, the first thing many of you may notice is that we've introduced a new logo that we hope communicates our current status as a resource and a community. We like to think of it as a stamp of approval. Beyond that, we've introduced a new color scheme, a new layout and new typefaces that we believe will make the site more appealing and easier to read while also matching up with the extraordinarily valuable and current nature of the information we all share here.
As you poke around, you'll find that some buttons look different and that some areas of the site aren't called what they previously were. Please, don't worry. It's all still here. We've tried very hard to align many of these items with current internet and website conventions, so while they may be new to LTH's website, they're probably not new to our web-savvy readers.
We've done our best to test everything out, make sure it's working correctly and ensure that nothing's missing but we know that our members use the site in a multitude of ways, so it's entirely possible that some elements may need to be addressed further. To that end, we've created a dedicated forum for feedback, issues, questions, concerns and suggestions, etc. Please feel free to post any items there that you'd like us to address and we'll get to them as soon as we can.
More than anything else, our goal was to make improvements that will benefit the members of our community and enhance the LTH experience for anyone who visits us. We really hope that comes through. Ideally, the result is that LTH is still synonymous with unparalleled, inimitable content but now, it's presented in an updated, aesthetically-pleasing and easier-to-use package. And again, your feedback on any and all of this is welcomed and encouraged, so please, do not hesitate to share it.
Thanks,
Ronnie & Matt